If you want to relocate to Beverly Hills, it usually means you want to live in the lap of luxury. You want to be immersed in the upscale lifestyle that you deserve, and Beverly Hills is up to the challenge. From high-class dining and luxury shopping to annual events and entertainment options, you will never be short on luxury experiences in Beverly Hills. Ready to make the move? Keep reading to learn five things you need to know when relocating to Beverly Hills.
1. Dining in Beverly Hills

Beverly Hills is one of the top spots for luxury living in the world and the dining experiences play a major role in that. While there are many chain restaurants for a quick stop after work, there are also plenty of restaurants that are destinations in themselves. You won't want to miss out on any of these luxury dining experiences.


Avec Nous
at L'Ermitage Beverly Hills is the place to go for dishes created with classic French techniques that boast flavors from the Mediterranean, Italy, and Spain. Some of the signature dishes include confit duck breast, arrabbiata lobster penne, ora king salmon, and bouillabaisse.
Located on the ground floor of SIXTY Beverly Hills on Wilshire Boulevard,
Ella
has a wide selection of bold dishes that boast Mediterranean, Asian, and Italian flavors. Ella also serves as a throwback to the history of the post-Prohibition era with its menu of crafted cocktails.
If you want to dine at an establishment frequented by Hollywood stars and owners of Beverly Hills homes, you won't want to miss out on
The Polo Lounge
at The Beverly Hills Hotel on Sunset Boulevard. Known as the epicenter of LA power dining, The Polo Lounge's name is inspired by its early regulars who would visit the lounge for a drink after a game of polo. Their stand-out dishes include an American wagyu burger, Colorado lamb chops, lobster linguini, and chicken parmesan.
2. Rodeo Drive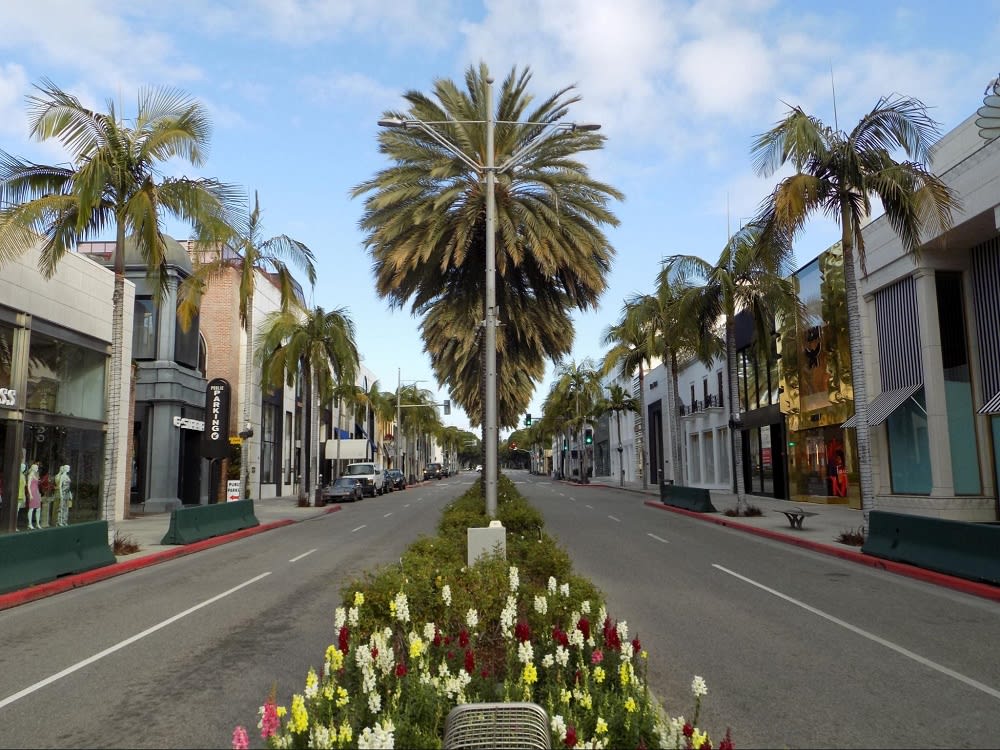 You can't relocate to Beverly Hills without knowing all about
Rodeo Drive
. Established in 1961, Rodeo Drive is frequented by artists, A-list movie stars, and philanthropists. Rodeo Drive is made up of more than 100 of the world's top luxury brands spanning three city blocks. Known as one of the most glamorous shopping destinations, just taking a walk down Rodeo Drive is the experience of a lifetime. Some of the luxury shops and boutiques that you will want to explore include Shinobi Menswear, Dolce & Gabbana, Jimmy Choo, Versace, and Tiffany & Co. Whether you are looking for an upscale cocktail dress, a pair of flashy heels, or the perfect piece of jewelry to accent your outfit, you are sure to find the perfect piece along Rodeo Drive.
3. Signature Events

While there are enough restaurants, shops, and entertainment venues in Beverly Hills to keep you busy for a long time, there are several signature events held throughout the year that you won't want to miss.


Throughout the summer months, you will want to frequent
Beverly Cañon Gardens
to experience the Concerts on Cañon. From jazz and samba to classic rock and roll, there is a music styling for every taste.
If you love animals, you won't want to miss out on the annual
Woofstock 90210
. Each year, the City of Beverly Hills Department of Community Services hosts an event for pets and pet lovers. Woofstock 90210 features pet-related vendors, food trucks, live entertainment, and the opportunity to adopt your own furry friend.
Of course, anyone who owns Beverly Hills homes needs a good place to get fresh produce. Held on Civic Center Drive between Third Street and Santa Monica Boulevard, the Beverly Hills Farmers Market is the best place to find California-grown produce, baked goods, specialty items, and more. They even feature a petting zoo and an educational cooking workshop for the kids.
4. Attractions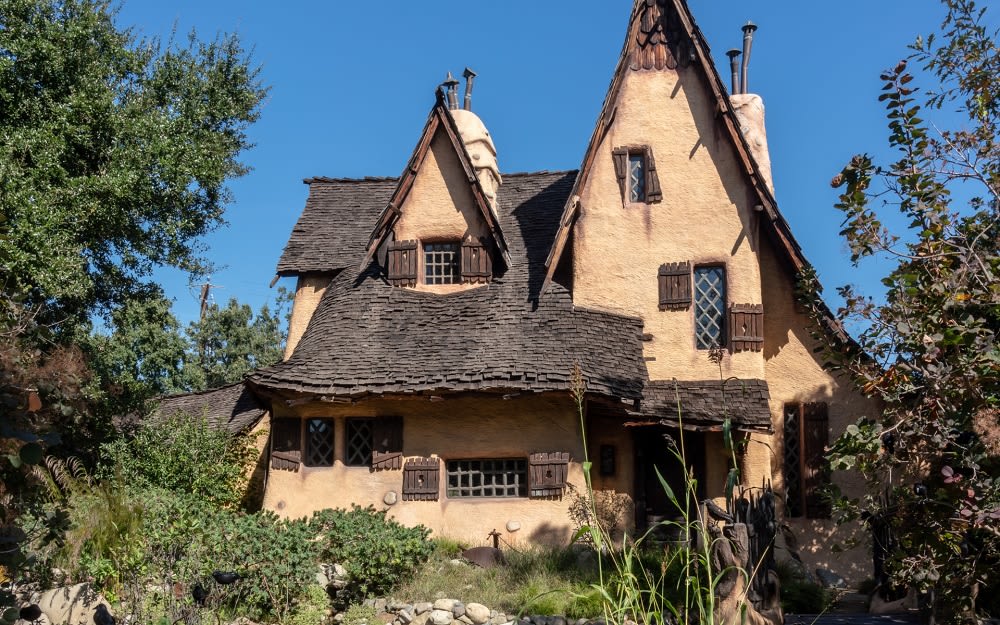 While many attractions in Beverly Hills are geared toward tourists who want to get a glimpse into the lives of Hollywood stars, you will want to take advantage of some of the
attractions
, too. There are a seemingly endless number of Beverly Hills home tours, but some of them are unique experiences. Drive by The O'Neill House and Spadena House, also known as The Witch's House, to feel like you've stepped into a fairy tale. Take a helicopter tour when you want to become enveloped in the LA skyline while taking in a unique view of the mansions throughout the area. There are many sculptures and statues spread throughout Beverly Hills, too, including The Drummer and Takeaway Statue in Beverly Garden Park, The Horseman paying tribute to John Wayne in downtown Beverly Hills, and the Unconscious Sculpture in front of Chase Bank on the corner of Wilshire Boulevard and Beverly Drive.
5. Schools

If you have young children and want to relocate to one of the Beverly Hills homes on the market, you need to know more about the area than just the fun dining, shopping, and attraction experiences. Beverly Hills is home to several top-notch traditional public, charter, magnet, and private schools. Harvard-Westlake School is considered the 11th best private high school in America, and the third-best in California, with an overall Niche grade of A+. High Tech Los Angeles is the eighth-best charter high school in California with an overall Niche grade of A+. These are just two of the many schools you can choose to send your children to for their education when you move into the area.
Move to Beverly Hills and work with Yar Meshkaty
When you are ready to relocate to Beverly Hills, you need to work with a Beverly Hills real estate team with a track record of success lauded by the real estate industry. When you work with a team that specializes in luxury living, you will know your unique needs and preferences will be taken care of. Ready to take the next step? Reach out to trusted
Beverly Hills real estate agent
Yar Meshkaty for guidance and to see what's on the market.