Los Angeles has a bad reputation when it comes to history. The old is boring, drab, and bleak. It's all about the new, fresh, and young things. You see it in downtown buildings, brand new Beverly Hills condos, and of course, in Hollywood. But new isn't always better, and LA has a rich and interesting history just waiting for people to explore it.


Whether you're a long-time resident of LA County or you're looking at new Bel Air real estate to call your own, these are the best ways to experience the history that this area has to offer. Out with the new, in with the historical!
A bus tour
Is there anything more kitschy in LA than a bus tour? You've probably seen the big buses of tourists driving through Bel Air real estate pointing out Hollywood houses or the downtown tours taking everyone to "The Hot Spots." Not all bus tours are bad, though, and
Esotouric
aims to prove that.
Their tours are offbeat, a little odd, and unique. The tour that made them famous is the tour inspired by co-owner Kim Cooper's true crime blog and follows the story of The Black Dahlia and Bugsy Siegel. Now, their
tours have expanded
far beyond that and will take you around LA, learning about the other side of Los Angeles history and culture. Some tours will go right past many Beverly Hills condos and homes, so if you want to feel like a tourist
and
get an inside look into the history, this might be for you.
Old Hollywood Chateau Marmont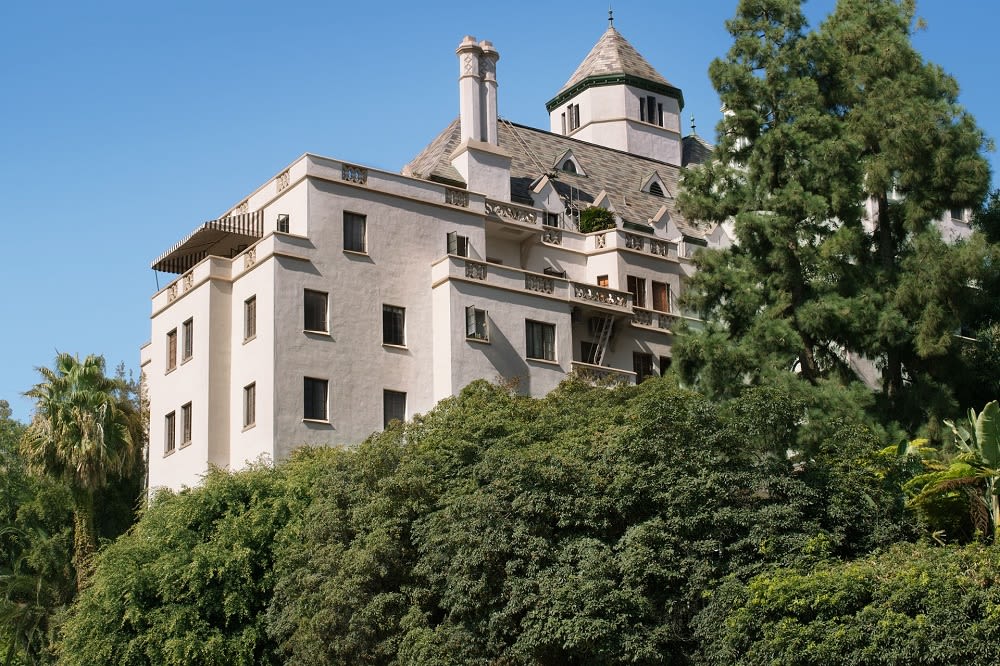 Photo courtesy of Chateau Marmont
There are few icons of old Hollywood left that are better preserved than
Chateau Marmont
. Driving up to it on the strip, it is hard to miss. Despite being tucked into the trees, you can see this French-style castle peaking out. Chateau Marmont might not be like the Bel Air real estate you're used to, but for tourists and residents alike, it's worth visiting at least once.
The hotel itself is fine, but if you're living in nearby LA or Beverly Hills condos, just stop in for a drink or dinner and soak up the atmosphere. The hotel is full of old, faded oriental rugs, dark woods, and a ton of history. This is where John Belushi passed away in bungalow #3. Jim Morrison fell out of a window here in the 1970s. Members of Led Zeppelin supposedly drove their motorcycles through the lobby, and James Dean apparently jumped through a window to get a part in Rebel Without a Cause. Just walking through the halls of this mostly-unchanged hotel will have you appreciating the history of Los Angeles.
The Museum of Tolerance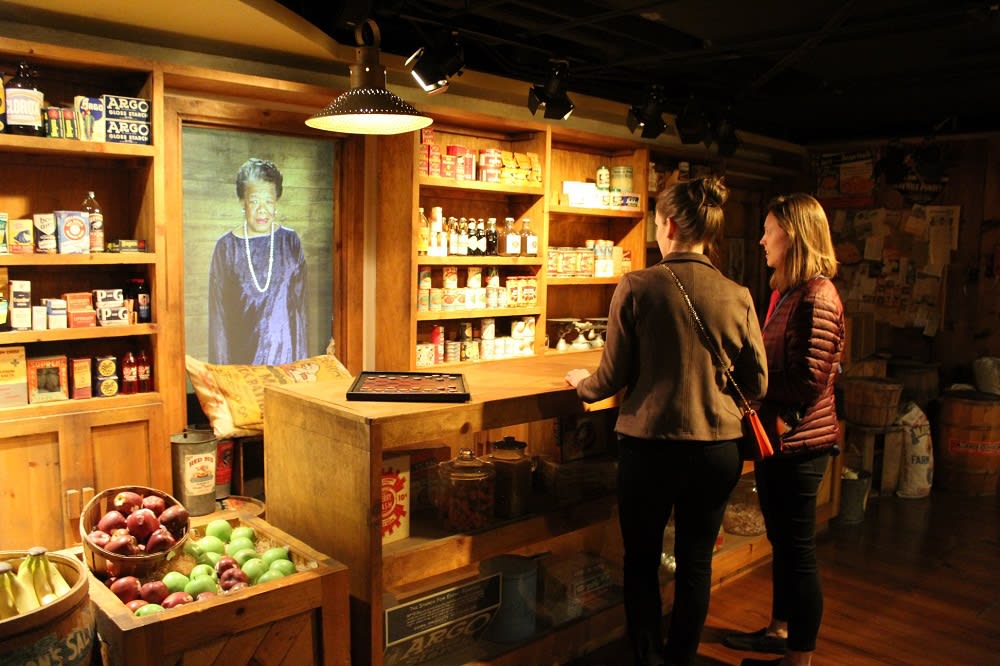 Photo courtesy of The Museum of Tolerance
This is a bit of a walk on the darker side of history, but the
Museum of Tolerance
in Los Angeles shares an important perspective. This museum looks at racism and intolerance not just in the history of LA but across the world. It has a strong focus on the Holocaust but often has exhibits on a variety of different issues facing Americans today.
They often have events
or movie screenings, so if you're not visiting but living in nearby Beverly Hills condos or homes, check back regularly.
Autry Museum of the American West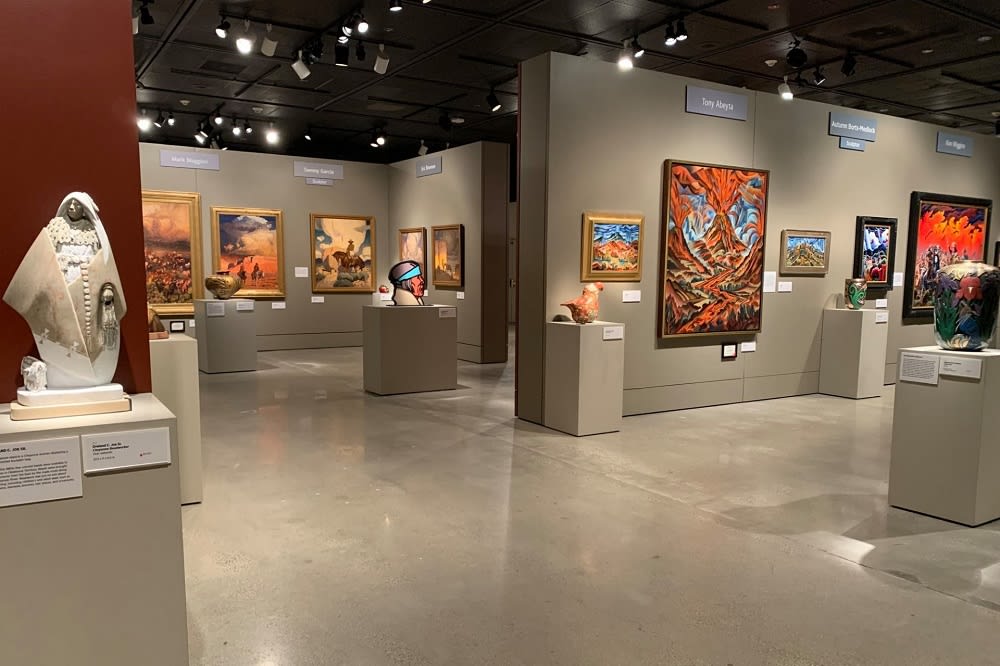 Photo courtesy of Autry Museum of the American West
If the name "Autry" sounds familiar, you would be right — the
Autry Museum of the American West
was co-founded by Gene Autry, an actor who often portrayed cowboys in western-style films. The museum looks at what life was like in California as it was still being explored and discovered and has lots of artifacts from the era, like paintings, saddles, and even real pistols used by cowboys. It's a fun, historical way to look back on that part of history because before Bel Aire real estate became mansions and gorgeous landscaping, it was all gunfire and lawless lands.
La Brea Tar Pits
Is all of this a little too recent? If you want to go beyond Bel Aire real estate and get seriously historical about the area, check out the
La Brea Tar Pits & Museum
. This is unique because it's not just a museum; you can view the active tar pit that produces some of the best ice age fossils on display. It's the only active fossil dig site in the world's urban setting.
It's almost surreal walking through the museum and learning about the animals and plants that used to thrive in the same area where some of the best Beverly Hills condos and mansions reside now.
Spend Some Time With The LA Conservancy
The Los Angeles Conservancy
is an amazing organization that works to preserve the historical buildings and monuments that already exist in Los Angeles County. They do a lot, but one of the easiest ways to experience the history and get around the city is to do one of their
walking tours
. They start at various places around LA and even in some Bel Air real estate spots, and you walk with a guide who teaches you about the history of the area and the buildings that once stood or still stand.
Planning to move to Los Angeles?
If you're planning a big move to LA County or just looking for an upgrade, reach out to
Yar Meshkaty
today. Yar works with some of the best Beverly Hills condos and homes on the market. It doesn't matter if you need to sell your current LA home or are simply new to the area and hoping for your dream California home. He and his team can help you find the perfect new home for you and your family and get you moved in faster, so you can get back to enjoying beautiful Los Angeles and the history within it.

*Header photo courtesy of La Brea Tar Pits & Museum