As one of the most affluent locations in the country, Beverly Hills is a unique and exciting tourist sight. However, when you actually live in Beverly Hills, you don't want to spend your summer going to Rodeo Drive or hitting up the mansion tours. Instead, you want to indulge in the secret treasures of Beverly Hills real estate, filled with more locals than tourists. So, if you want to go on priceless adventures around this sunny city, check out this list of lesser-known wonders.
Saban Theatre
While there are many theatres adjacent to Hollywood, the stunning gem of Beverly Hills is the
Saban Theatre
. Here you can see a variety of performances, from comedians to musicals and musicians. Also, the events here come with dinner and a show, a true luxury experience. Don't worry about the flexibility of your calendar, either. Whenever you buy Beverly Hills mansions for sale, you can go to the Saban Theatre whenever you want because it's open seven days a week.
Sprinkles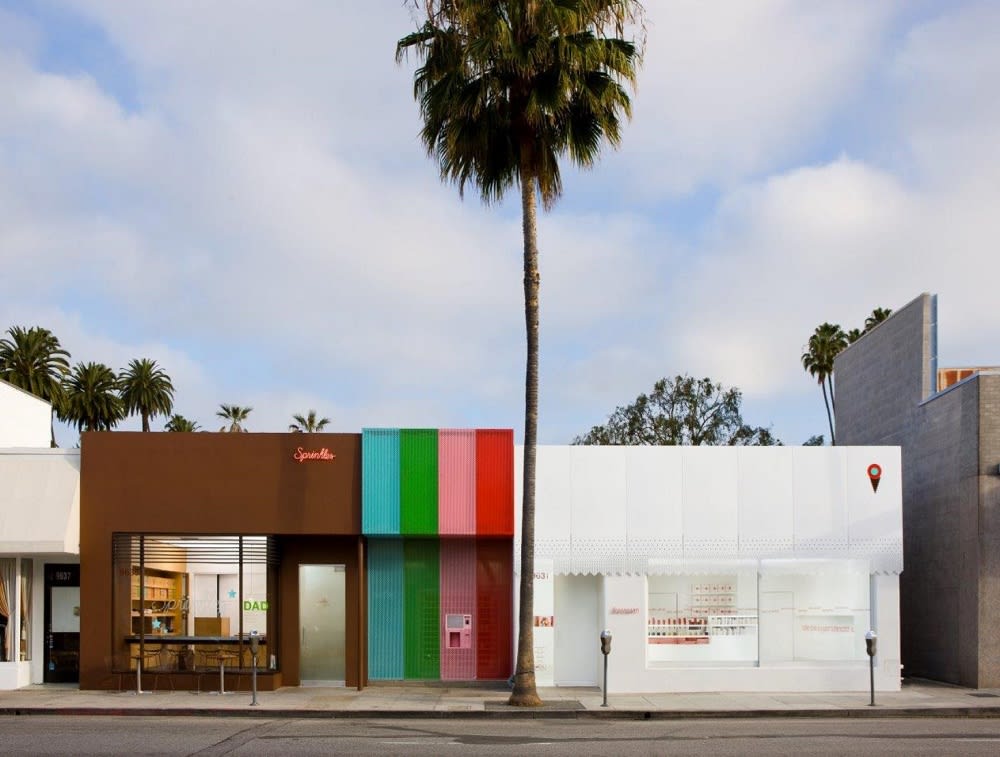 Photo courtesy of Sprinkles
There are dozens of eateries all around the LA area to dazzle your tastebuds, but few locations are as Beverly Hills quintessential as
Sprinkles
. Starting as one bakery in the Hills, this birthplace of cupcake masterpieces has spread across the country. In fact, they're internet famous for their shippable cupcakes. However, the OG shop is still near Beverly Hills real estate, and you can get some of the most delicious palm-sized cakes for parties or for yourself. The menu includes cookies, brownies, layer cakes, and even gluten-free or vegan options. Get a taste of iconic flavors like Bourbon Brown Sugar, Smore, or Pineapple Upside Down Cupcake, or enjoy simple, perfect vanilla.
Virginia Robinson Gardens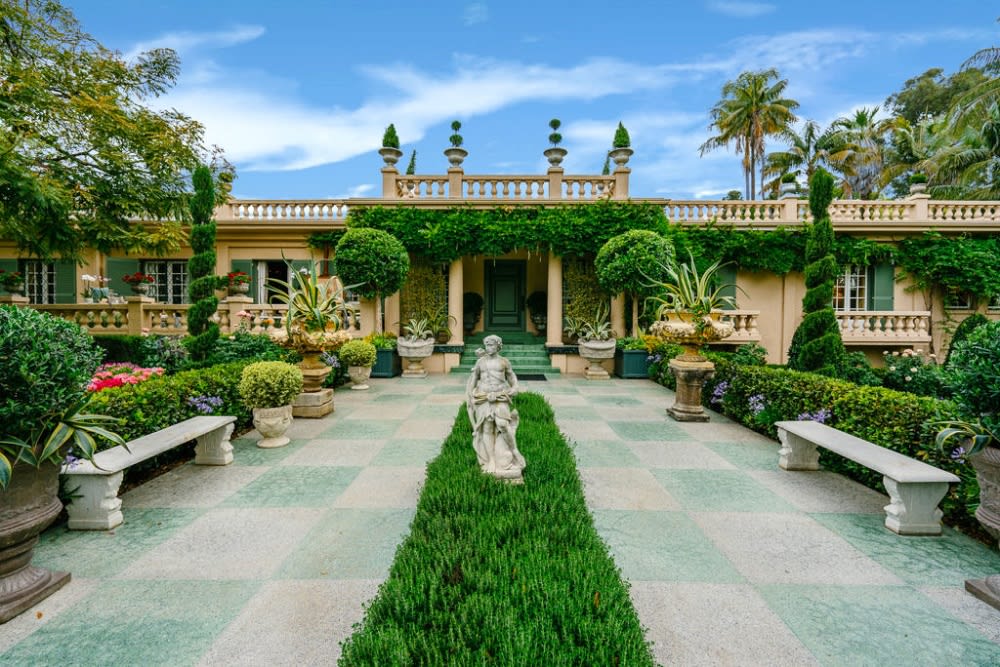 Photo courtesy of Virginia Robinson Gardens
As the hottest location for locals to host spectacular parties and events, the gardens of the Robinson mansion are legendary in Beverly Hills. While you can't buy Beverly Hills mansions for sale exactly like this 1911 wonder, you can at least take some time to walk through the beautiful haven that is the gardens. Do come prepared, though. The
Virginia Robinson Gardens
can only be viewed by appointment. So, you can't just go there on a whim. That's why it's much easier for locals to see and enjoy than starry-eyed tourists.
The Cheese Store of Beverly Hills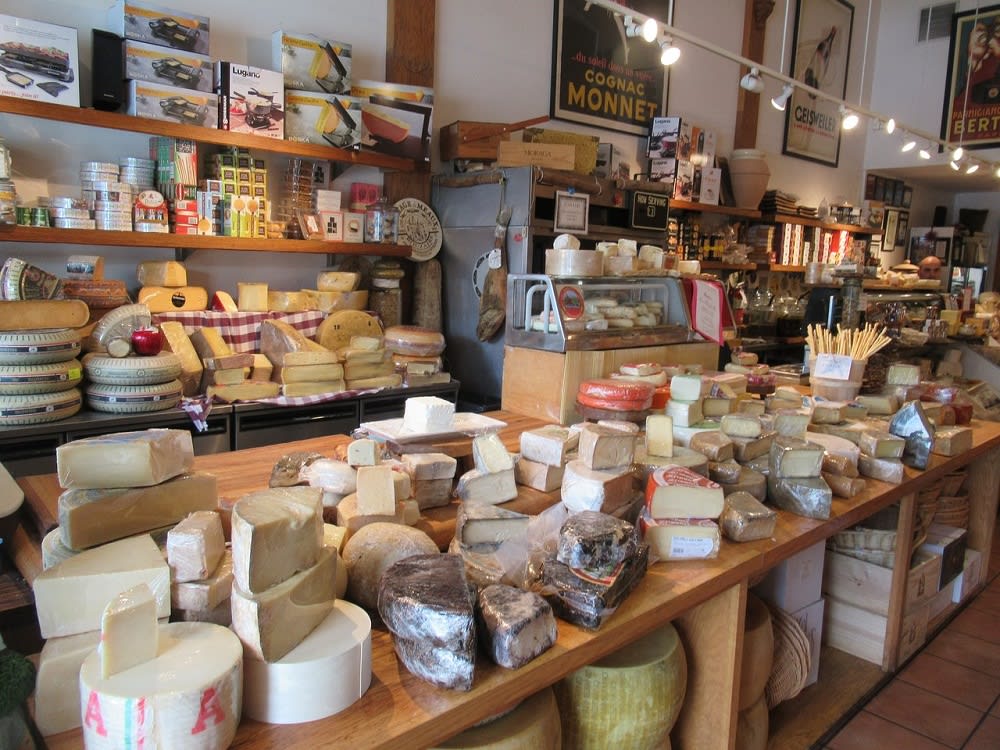 Photo courtesy of The Cheese Store of Beverly Hills
Shopping is practically a sport near Beverly Hills real estate. For people who love the charcuterie life, this is their local Olympics. Open since 1967,
The Cheese Store of Beverly Hills
sells wine, sausage, and of course, cheese. In concept, the owner Norbert Wabnig wanted to combine the sophisticated love of gourmet food with the charm of a rustic, historic shop. With expert gourmands on staff and
over 90 unique cheeses
, this is the perfect place to expand your palate and find your new favorite wheel of gouda. They also sell complex wine pairings for charcuterie baskets. Surprise your favorite fine-diner or fancy picnic-lover with the perfect, authentic Beverly Hills gift.
Spadena House, AKA "The Witch's House"
While Beverly Hills is known for its beautiful mansions, few of them are quite like the well-known
Spadena House
. Also called the Witch's House, this uniquely constructed cottage looks straight out of a fairy fantasy. Most Beverly Hills tours take you through popular gardens, parks, and celebrity streets, but a true and rare sight is this fantastical home. Spadena House was built in 1921 as a movie studio but has since been repurposed. This is a personal residence, so walking by and enjoying a nearby stroll is all you should ever do. If you want your own priceless cottage, you should look at other one-of-a-kind Beverly Hills mansions for sale or build a fairy cottage of your own.
Sugarfish and Nowaza Bar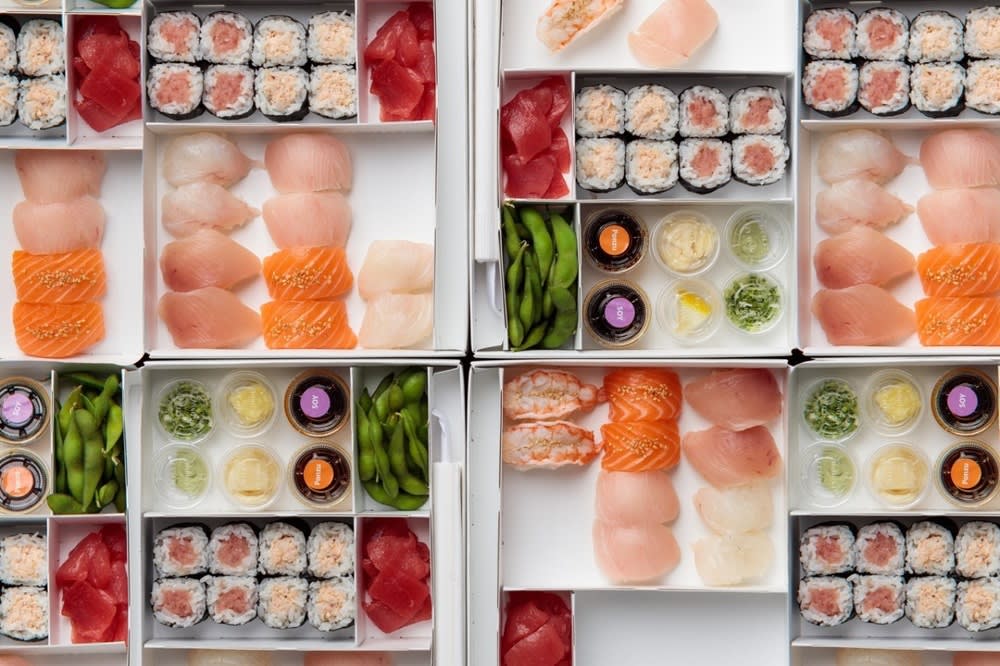 Photo courtesy of Sugarfish
If you want some of the best Japanese food in Beverly Hills, you can visit a wide range of Michelin-star restaurants. There are dozens in the LA area. But true 90210 locals head to
Sugarfish
and
Nowaza Bar
for their sushi. This collection of restaurants was created by chef Nowaza to give Beverly Hills real estate owners authentic sushi and Japanese cuisine. If you want to focus on a sushi-heavy meal, head to Sugarfish, which offers a variety of platters of the finest Yellowtail, Salmon, and Tuna hand-rolled sushi.
Meanwhile, at Nowaza Bar, you can get served nigiri alongside Pink Lobster and Oysters on a rolling sushi bar. However, that's just a menu sample, the menu changes daily based on the freshest fish the chefs find in the fish market that morning.
Both restaurants are a celebration of fish and sushi, so don't miss out on these recipes that Master Nowaza and Chef Fujita have been perfecting for 30 years.
Beverly Hills Gardens Park (Rose Garden)
Most people know about the iconic
Beverly Hills Gardens Park
. Tourists and locals alike adore the Beverly Hills sign and the Lily Pond. Who doesn't love a perfect Instagram spot? However, some of the smaller gardens are lesser-known gems. For example, the Rose Garden is a hidden treasure in the sprawling, 1.9-mile park. Adorned with roses and sculptures, the Rose Garden looks right out of a historical romance novel. While looking for Beverly Hills mansions for sale, make sure to get rosy inspiration here for your home garden.
Beverly Hills Farmers' Market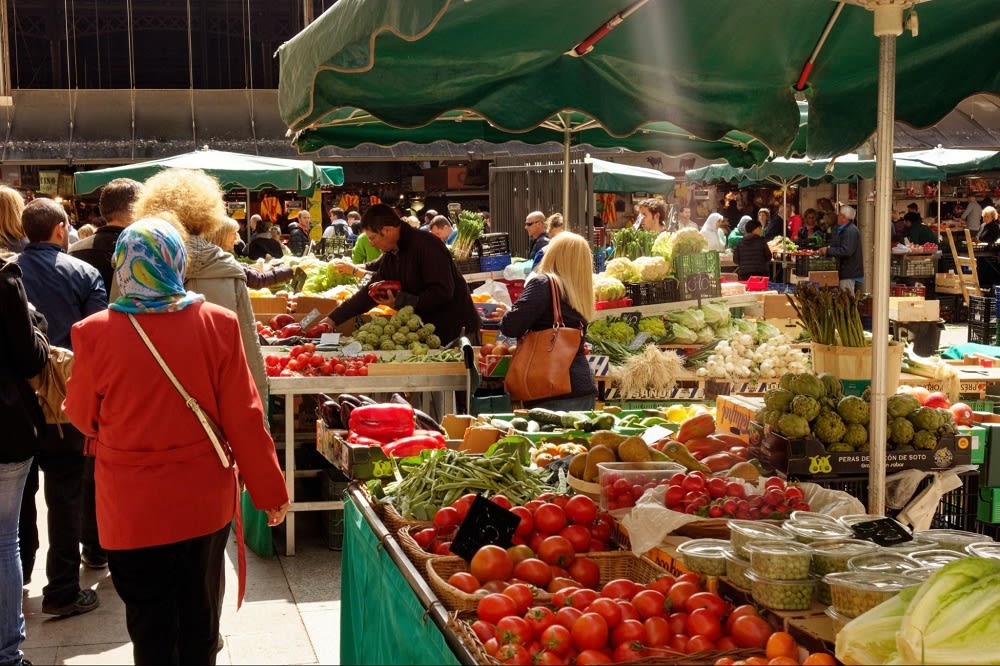 If you're a food lover living in Beverly Hills real estate, it'd be a crime for you to miss out on the
Beverly Hills Farmer's Market
. While the restaurant culture in this area is strong, using delicious local produce in your own dishes is a gift itself. With California's general warmth and variety of climates, you get even more appetizing fruits, veggies, juices, baked goods, and specialty items than most locations around the US. Also, the market has live music and a petting zoo to keep you entertained. When you want to go, know that the market is open every Sunday from 9 AM- 1 PM. However, if you're looking for the market's most exciting events all year, look to June's Pie Bake, August's Picklefest, and the bi-weekly Cookin' Kids educational workshop.
Do you want to live near all these hidden gems? Reach out to trusted Beverly Hills real estate expert
Yar Meshkaty
to see what's on the market.