The Flats in Beverly Hills is home to some of Los Angeles' most luxurious residences. Palm trees are abundant, swimming pools grace nearly every backyard, and sunshine floods the surfaces of green bushes, trees, and grasses which radiate with an ambiance of paradise. It's no wonder Beverly Hills real estate is known as one-third of the "Platinum Triangle," a nickname that references the wealthy and prominent names which call the area home. Just ten minutes to downtown LA, the central location adds to the high desirability of The Flats.

As the pandemic begins to fade into the rearview, we are slowly experiencing the short and long-term changes which will affect our lives from now on. While we were adjusting to spending more time inside, less time out on the town, and remote work over sitting in the office, it can be easy to feel lost. In fact, many homeowners found themselves spurred into action. The hunt began for larger living spaces, larger lots, and the best bang for the buck. Beverly Hills and The Flats were not exempt. The hottest and most affluent neighborhood in the country only got hotter throughout this short time.
The fall and rise of mortgage rates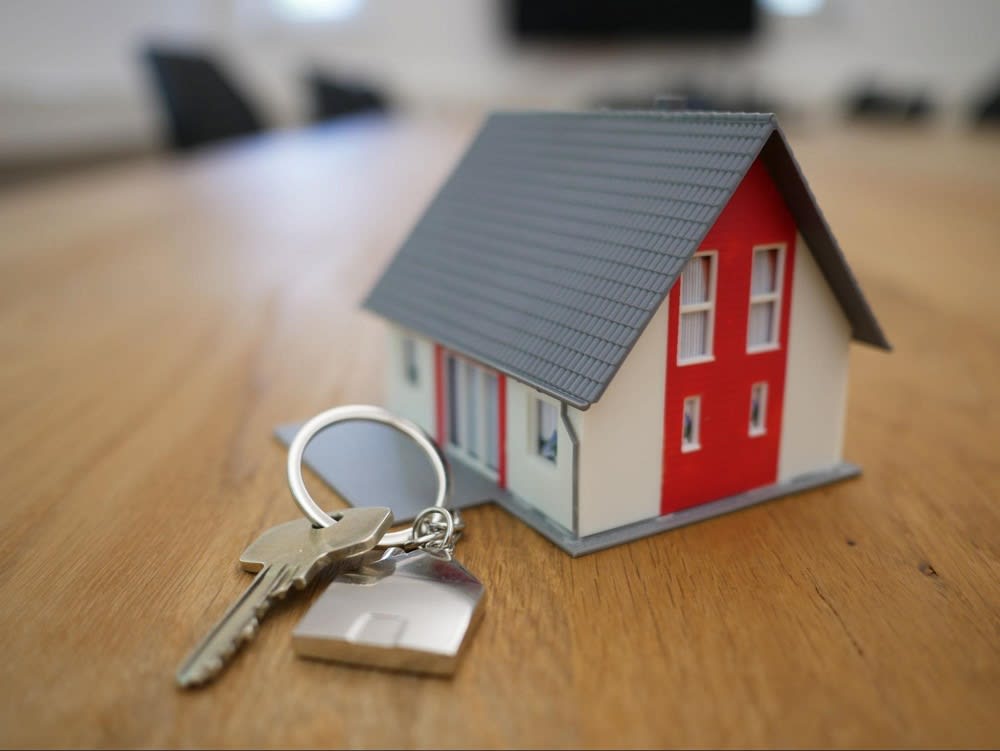 Mortgage rates fell to historic lows during the pandemic. Homeowners looking to sell were surprised to find themselves at an advantage as the market tipped even further in the seller's favor. In December of 2020,
Freddie Mac
reported interest rates to be as low as 2.68% for a 30-year fixed-rate mortgage. Prospective home buyers saw an opportunity to purchase a Beverly Hills property at a lower rate than before. Beverly Hills luxury homes for sale became hotter commodities as buyers sought to obtain a gem of a home before rates went back on the rise.

As of January 2022, a 30-year fixed-rate mortgage was sitting around 3.22% and as of March had jumped up to 4.43%. This substantial jump has only put a slight hold on the market. The demand for an address in The Flats is still as competitive as ever. Houses for sale in Beverly Hills are sitting on the market for 60 days or less, and some for a lot less time than that. As we head into the rest of the year, mortgage rates are expected to keep rising. Even if you see a dip, it's highly unlikely you'll see anything under 4%. A 15-year fixed mortgage was looking at rates from 3.63%. A 5/1 adjustable-rate mortgage is hovering around 3.07%.
Rental and investment potential

It's no secret that Beverly Hills is one of the most famous neighborhoods in Los Angeles, maybe even in the United States. This draws the attention of potential renters all across the nation. As with most places, some prefer to spend less money over time and rent their luxury homes. Properties with full houses are currently rented for $13,000 to $125,000 a month, depending on size. According to apartments.com, studio apartments are renting at a price range of about $2000 a month. As you add rooms and spaces, that monthly price can jump up to $12,000 a month for a home.

Investors interested in the luxury housing market of Beverly Hills won't be disappointed, either. The luxury market is one of the safest areas to invest in, as it's much more secure than investing in the stock market and sometimes delivers higher returns than stocks would. As much as Beverly Hills is within the luxury market, it's safe to say that when you're investing in a property in The Flats, you're investing in a valuable asset to your portfolio. If you're interested in variety, The Flats are home to condos, houses, and mansions. If you're curious about how popular the properties are in the area, just look at the demand for homes.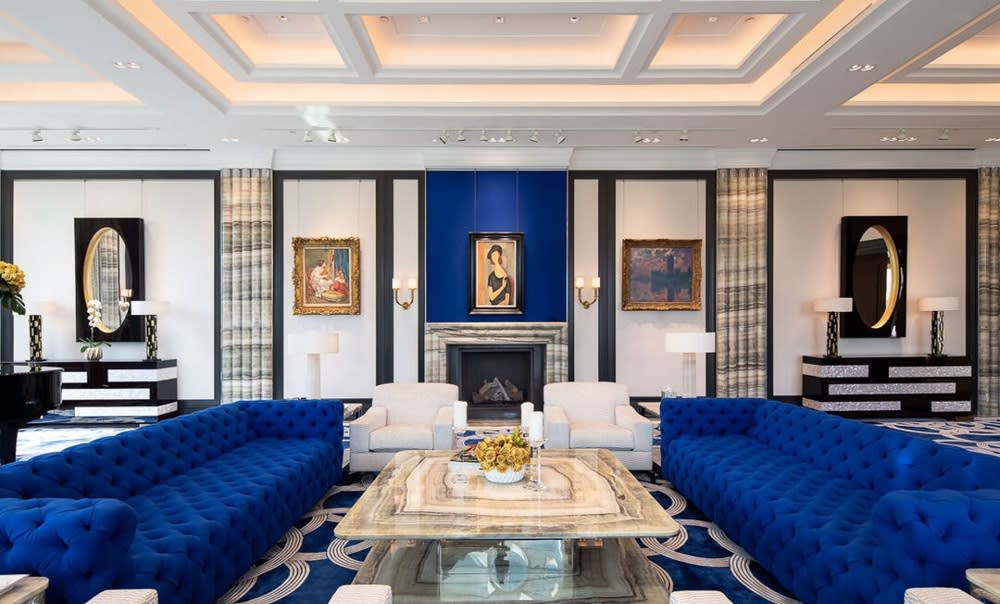 Consumer demand
Beverly Hills has always been an area where there's been a high demand for homes. Thanks to low rates, lower prices and new needs presented by the pandemic, the Beverly Hills housing market has been more competitive than ever. Roughly 50% of homes are being sold for more than the asking price, with the
median selling price sitting at $3,300,000
. This brings the price of a square foot of space to an average of $1,159. Home sales have slowed, but it may be due to a lack of inventory. The already limited availability in The Flats has gotten more and more competitive, pushing home prices to new heights with no signs of stopping any time soon.

The number of houses for sale has gone up roughly 6.8% from February as sellers try to get in on the current market frenzy. Many sellers are trying to beat the mortgage rate price hikes set to occur over the rest of the year, cover the cost of their next down payment on a bigger home, or take advantage of the high market demand to leverage offers and counteroffers for the greatest return on investment.

Over the past 12 months, the sale of three-bedroom homes has gone up almost 18%. Lives changed quickly as soon as the pandemic began, and many were forced to rethink their daily routines. A lot of the activities enjoyed outside of the home grew increasingly difficult to do, so homeowners are opting for the next best thing and transforming their abodes to fit their evolving needs. Whether the extra room is to accommodate virtual schooling, remote working, or a new exercise space, new homeowners are pushing for a more comfortable living arrangement within their own property. As we begin to settle into the next phase of the pandemic, it seems unlikely for this trend to reverse.
Don't plan on buying with financial contingencies

In previous markets, there was some room in a real estate contract to buy a home with a financial contingency in place. This type of contingency is relevant to the sale of the home as it allows the buyer to back out of the purchase without repercussions if they don't have the proper financing for the home. A common recommendation is to get pre-approved for financing before you start your home search, but this doesn't mean the rest of the road won't be bumpy. Situations can arise, and problems can slow the process, becoming time-consuming for you and the seller of the home. With homes selling as quickly as they have been, the seller knows there will be another buyer who is able to buy the home if you can't afford it, and they often want to find that buyer as quickly as possible.

There are a couple of different ways for a buyer to work around this potential hiccup. The first path is for buyers who are working with a lender. If you choose to waive your financial contingency in an effort to improve your offer, it's important to understand that you forfeit your entire deposit on the house to the seller if your lender decides to back out. The second way you could ensure your purchase of the property is to pay for it outright in cash. There's zero need for a lender when you've already got the money you need in your hand. Regardless of which route you choose, making sure your paperwork is in order every step of the way will help you stay as stress-free as possible while you're going through the closing process.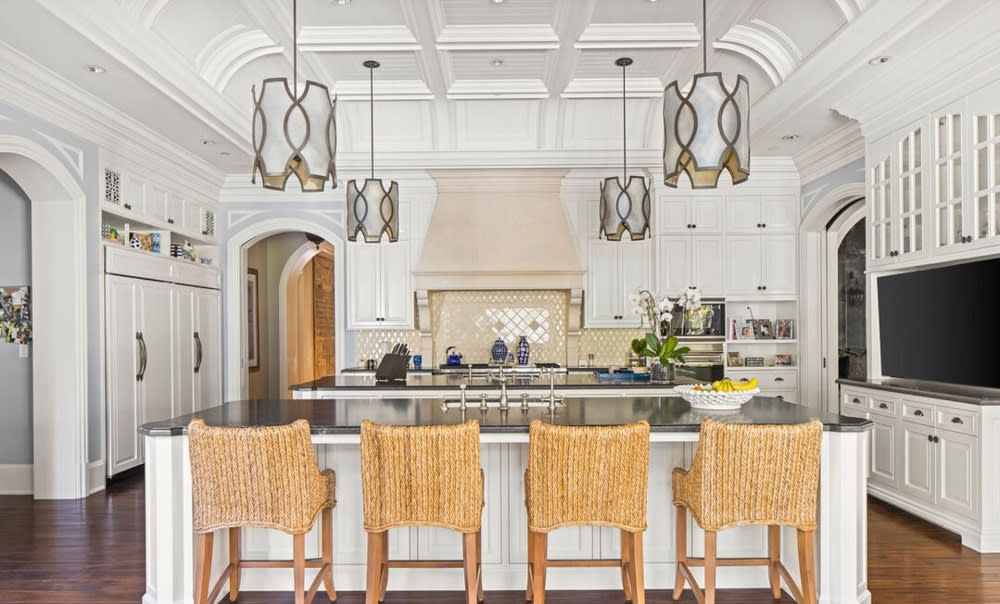 Completed and finished homes are receiving the most attention

The mental health of many Americans was in a decline while the pandemic raged on. Motivation to complete even basic tasks seemed non-existent. The energy to research and hire contractors to complete home projects was even less, especially as homeowners were worried projects would get delayed for materials or the workers would get them sick. Prospective homeowners are now focusing their searches on finished homes. Regardless of the difficult market, buyers were passing up homes with basic remodeling needed in favor of homes that were fully completed at the time of listing. Oftentimes the desire for a completed abode outweighed the need for a lower home price, so buyers opted for paying higher prices for their homes so they didn't have to pay extra construction costs after closing.
Are you looking to buy or sell in The Flats of Beverly Hills?
The luxury real estate market in Beverly Hills can be a tricky landscape to navigate. Whether you're buying or selling, the process is complicated, especially if you're trying to do it alone. Enlisting the help of an experienced Beverly Hills real estate agent will save you time, money, and stress. Yar Meshkaty is an agent who has gained familiarity with the Los Angeles area over the past 30 years. He's managed luxury real estate in Beverly Hills, Bel Air, Westwood, and more. To schedule a chat and learn about what Meshkaty can do for you,
reach out today
.