Yar Meshkaty knows that you need to understand more about a new area than the hard details about economics and real estate. When you are looking to move to a new city, you want to also have a good feel for the best restaurants in the area. Brentwood has a wide variety of restaurants that will suit every taste. Even a classic like pizza has a unique California flair at restaurants in the area. Keep reading to find out more about 8 of Brentwood's best restaurants.
1. Fuji Grill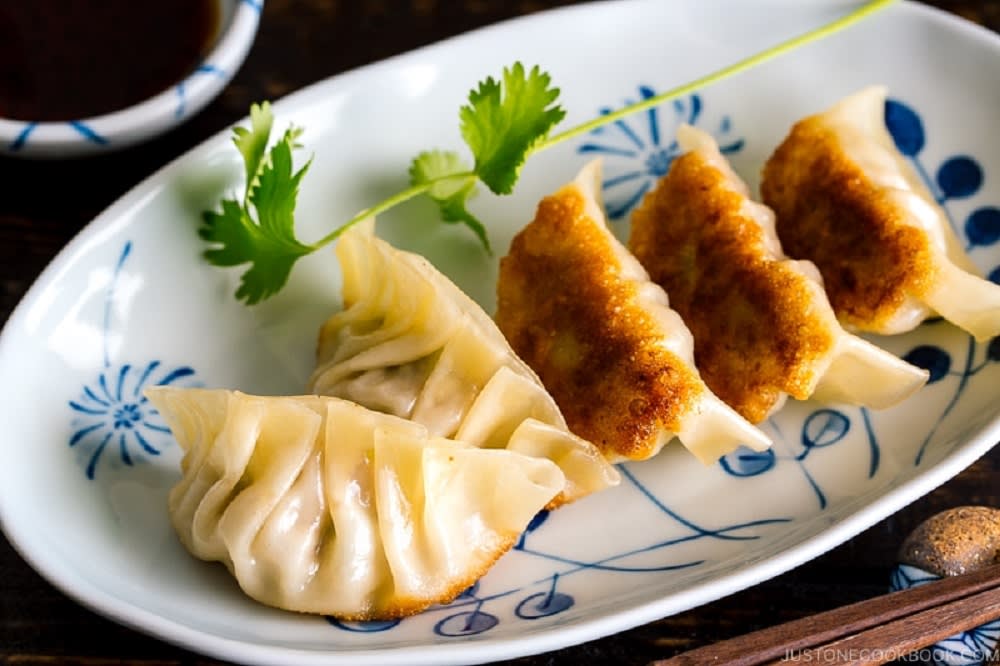 Photo courtesy of Fuji Grill
Fuji Grill
provides healthy, delicious food in a relaxed environment. They are located in the Safeway Shopping Center on 2nd Street next to Mountain Mike Pizza. They offer a variety of flavors, and their Japanese cuisine in particular offers flavors that are fresh and pure. They use only the freshest ingredients to ensure that you are getting the best flavors and presentation. Some of their menu offerings include teppanyaki, fried rice, katsu, and yaki udon. You can dine in, make reservations, or order ahead for take-out.
2. Extreme Pizza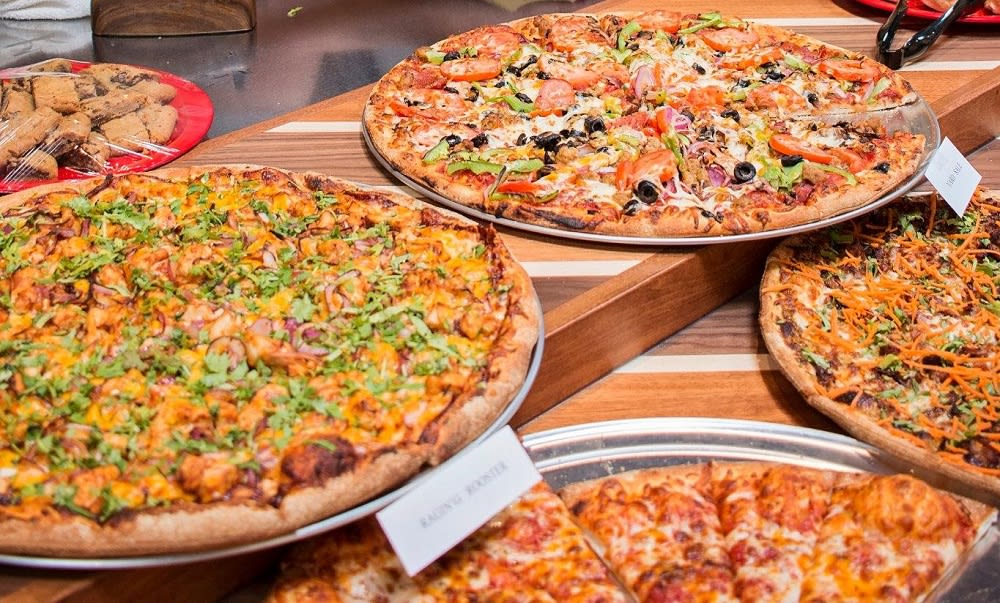 Photo courtesy of Extreme Pizza
Extreme Pizza
is a great stop when you want to have a pizza and beer. The pizzas are made fresh, and they have menus of gluten-free and vegan options. They also offer calzones, subs, and desserts. If you're in the mood for something a little healthier, you can try one of their garden fresh salads or gourmet signature pizzas. Extreme Pizzas is a franchise in the area, so even individuals with Westwood homes can enjoy the unique flavors at Extreme Pizza.
3. Scotties Shutters Brasserie
Scotties Shutters Brasserie
is a French-New American restaurant. They offer a seasonal menu using organic, fresh, high-end ingredients. Reservations are recommended if you want to dine here. They offer outdoor seating that is pet friendly. If you stop by on Friday or Saturday evening you can enjoy some live jazz featuring a local pianist. They have a wide variety of starters including mussels, garlic bread, escargot, and smoked salmon bruschetta. Main dishes include a grilled kobe burger, New Zealand rack of lamb, and a chicken cordon bleu. Scotties Shutters Brasserie offers space for parties of 25-80 people, including holiday parties.
4. Melo's Pizza and Pasta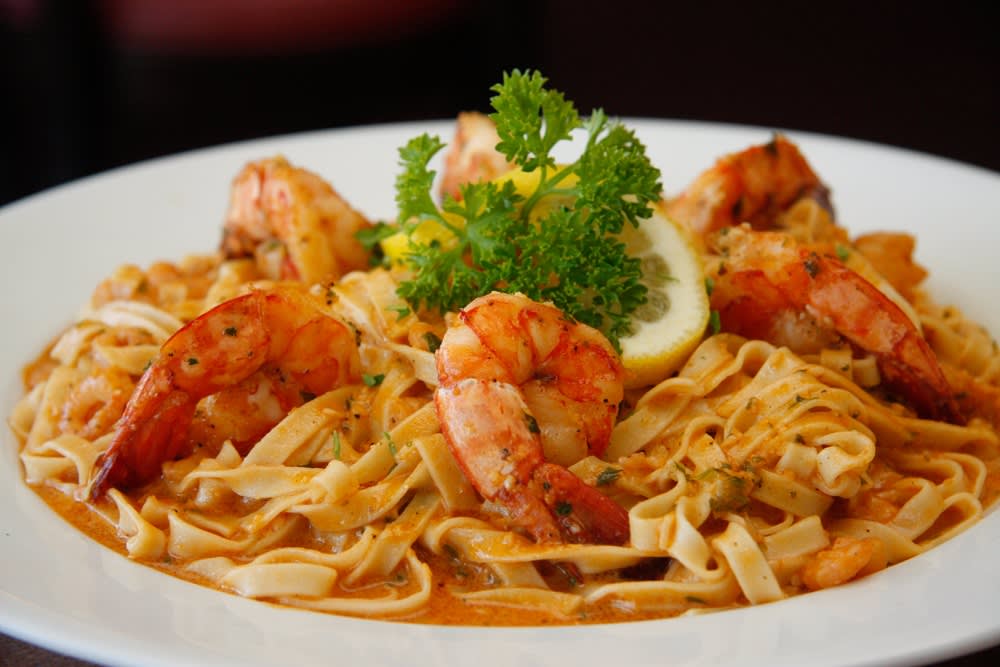 Photo courtesy of Melo's Pizza and Pasta
Melo's Pizza and Pasta
has been an area landmark for more than 40 years. The original owners came to America from Italy in the 1950s, and their food has been a staple in the area ever since. The menu at Melo's Pizza and Pasta is fresh and healthy. They promise there will be no trans fats, hydrogenated oils, and no microwaves, no matter what you order. They offer appetizers, soups, salads, pasta, pizza, entrees, and desserts. You are welcome to build your own pizza, but you may want to try one of their unique combos. These include prosciutto and arugula, pizza primavera, pizza genovese, and a variety of flatbread pizzettas.
5. Cap's Oak Street Bar & Grill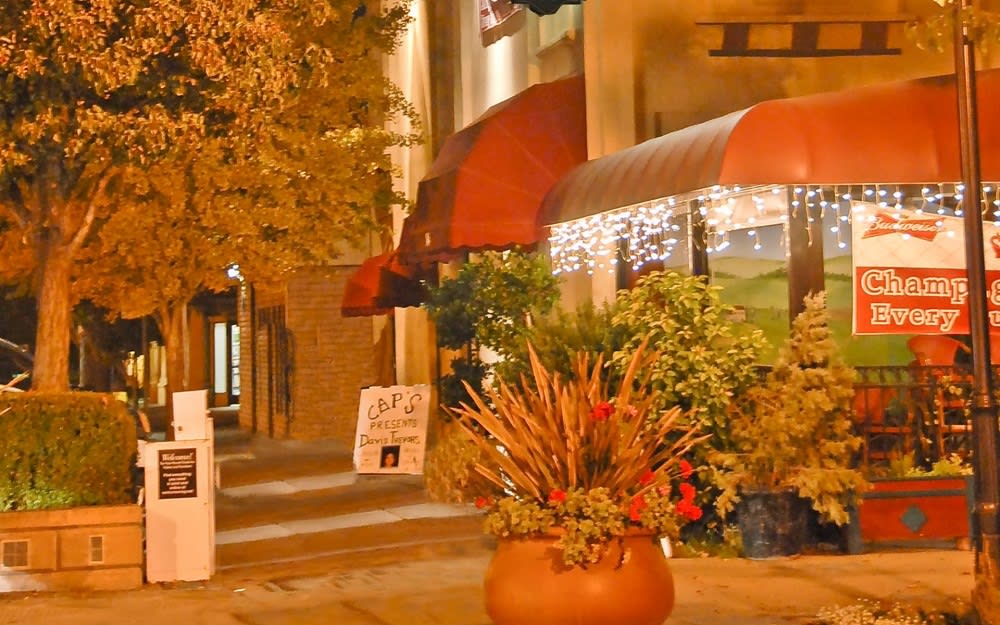 Photo courtesy of Cap's Oak Street Bar & Grill
Cap's Oak Street Bar & Grill
serves great food with great service, and works hard to ensure that every customer is happy. They offer a lunch, dinner, and kids menu. Their expansive wine list features local and imported wines. They also offer a private room that can seat up to 110 guests for a comfortable sit-down dinner. If you want to enjoy a show, they occasionally have live entertainment.
6. MJ's Cafe & Bakery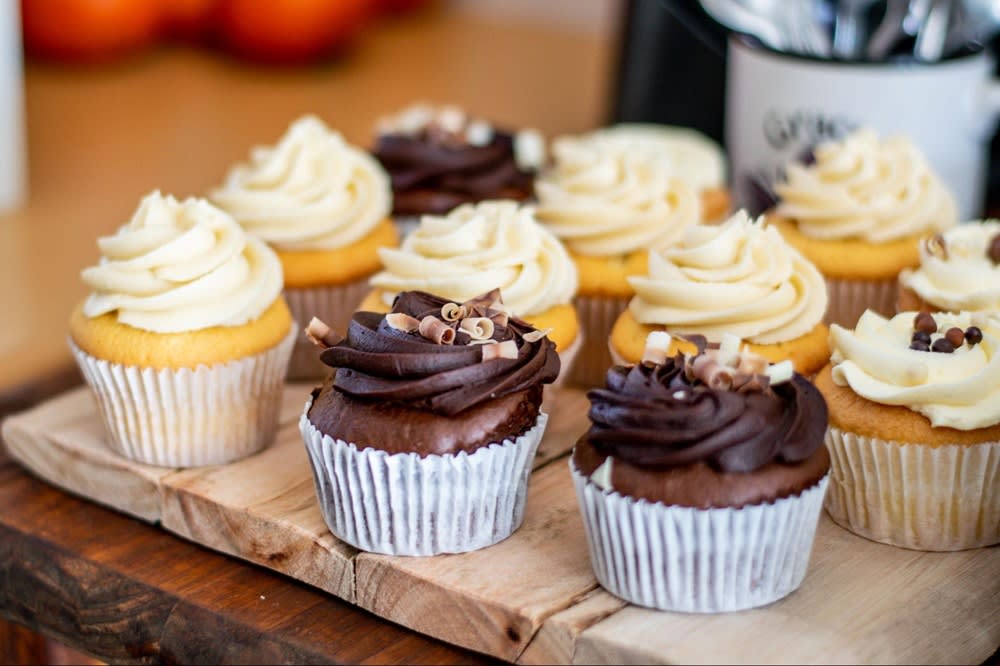 Photo courtesy of Pexels
Located in historic downtown Brentwood,
MJ's Cafe & Bakery
offers breakfast, lunch, and catering options. All of their food is prepared from the freshest ingredients and does not contain processed products.They use their own recipes to prepare all of their food. If you don't find something on the menu that you like, they will customize their menu to make you something special. If you want any of their delicious baked goods, make sure you arrive early as they are often sold out by the early afternoon.
7. Nick the Greek Souvlaki & Gyro House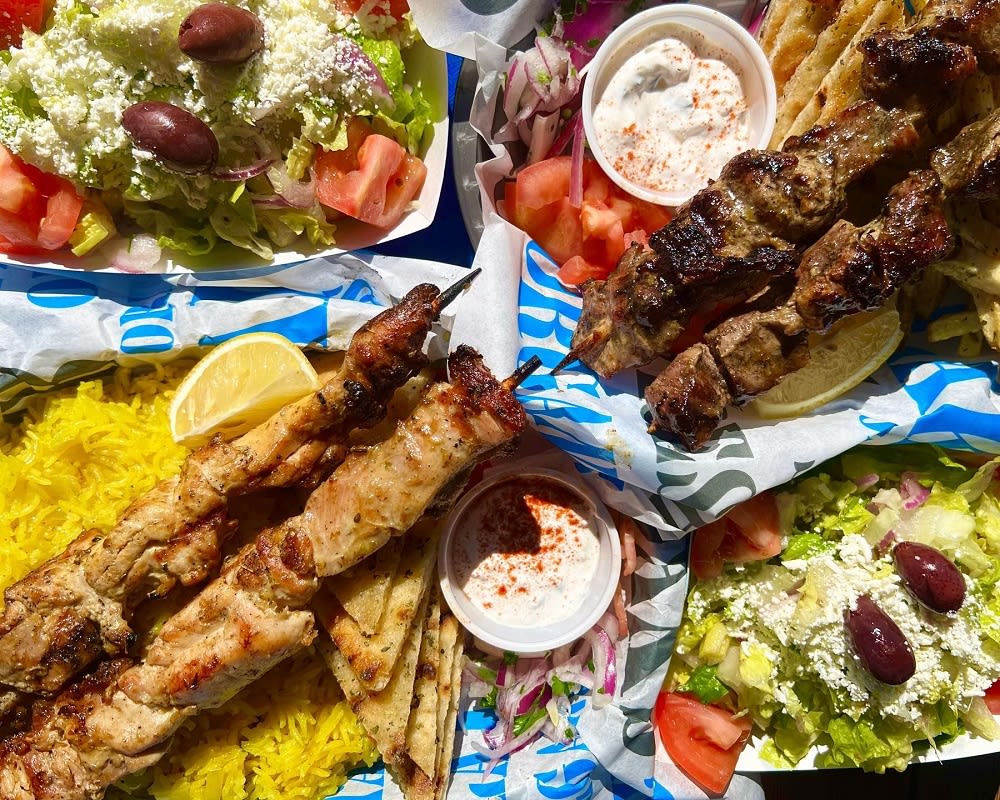 Photo courtesy of Nick the Greek Souvlaki & Gyro House
Nick the Greek Souvlaki & Gyro House is a multi-restaurant franchise with a location in Brentwood. They have an additional location in Westwood where the owners of Westwood homes can also enjoy delicious Greek food. They offer a wide variety of pitas, plates, bowls, and salads. They even offer Nicks Fries covered in feta, garlic, spicy yogurt, protein, and green onions. All of their portions are large and may last you two meals. Overall, Nick the Greek is a top spot for owners of Brentwood and Westwood homes to enjoy an authentic Greek food experience.
8. Attraversiamo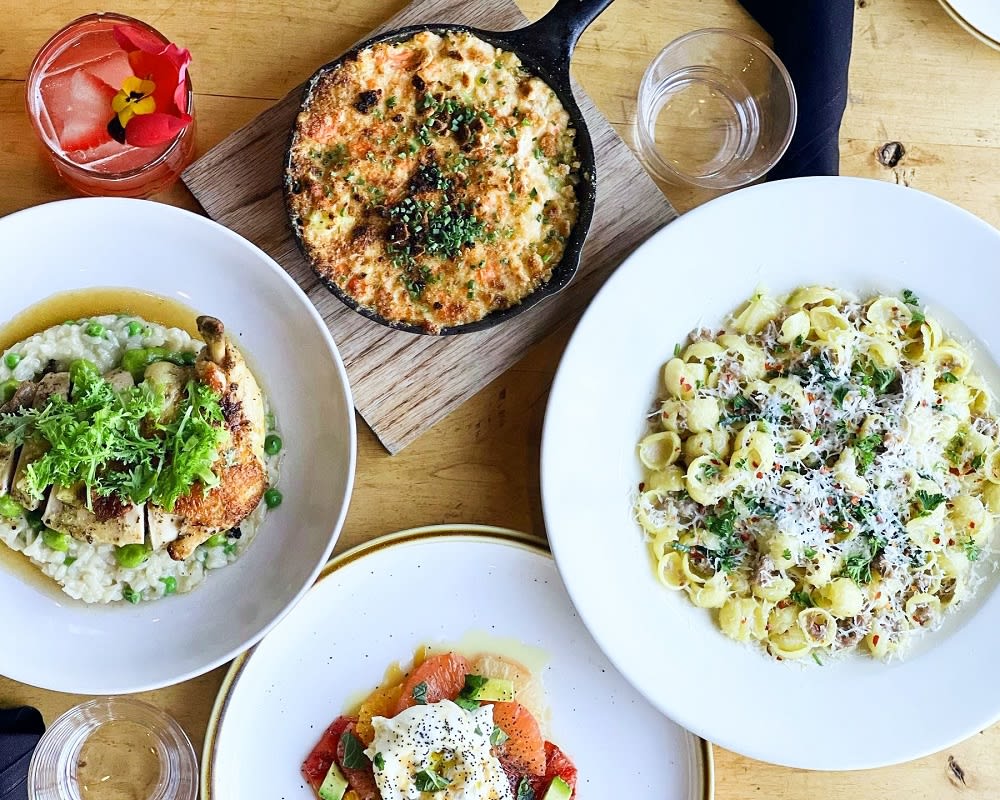 Photo courtesy of Attraversiamo
Open since 2017,
Attraversiamo
offers a Cal-Ital menu with a farm-to-table approach. Nearly all of their menu options are gathered within 100 miles of the restaurant. They offer a variety of cold and warm starters, entrees, and sides. Their extensive drink menu includes wines, specialty cocktails, and beer on tap or by the bottle. Placing a reservation is recommended, but it is not required. Your meal will always be an experience at Attraversiamo when you try one of their new innovative dishes like Roman-style artichokes or ahi crudo.
With these eight restaurants in Brentwood just a small selection of delicious dining options, you will never be short on unique places to find a meal. When you are ready to start looking for your dream home nearby, you want to work with a real estate agent that has intimate local-area knowledge, is responsive to your requests and needs, and shows a high degree of professionalism throughout the entire home buying process.
Yar Meshkaty
has more than 30 years of experience as a real estate broker in the greater Los Angeles community. He holds many accolades and has been recognized for his dedication to community service. He loves meeting new people and building long-lasting relationships, making him the perfect choice when you want to find the right real estate agent for your needs. Reach out to Yar Meshkaty directly when you are ready to start looking for your dream home in the Brentwood area.