Prevailing for decades as an icon of luxury, exclusivity, and the stomping grounds of the rich and famous, Beverly Hills is one of the most aspirational neighborhoods in the country. Although mansions and estates have traditionally been the most sought-after properties, Beverly Hills condos for sale have become a booming subset of real estate all on their own.

This is one of the most popular places in the city for luxury units as residents are attracted to the area's high quality of life, incredible amenities, and impressive culinary and shopping scenes. If you are interested in buying a condo in this high-end community, here is what you need to know.
New Construction
If you're interested in new construction, you're in luck. The Beverly Hills real estate is filled with brand new condominiums, with many more expected to be completed soon. Right now, fresh options include gorgeous residences at the Four Seasons and in Greenhouse – a beautiful modern building cultivating a residential experience centered around sustainability. Check out online
listings of hot new condos
to make sure you're choosing the best of the best. This way, if you're looking for Beverly Hills condos for sale, you'll know you have the most updated, top-of-the-line options.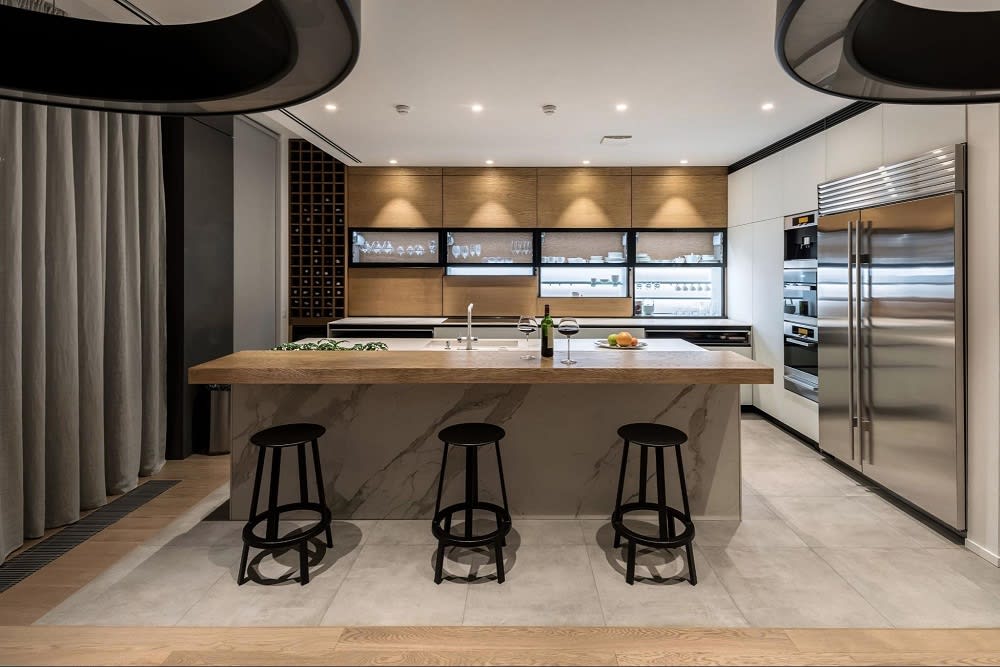 Available properties

The price ranges for Beverly Hills real estate are always on the high-end, whether it's for stand-alone single-family homes or exceptionally appointed luxury condos. Despite these high prices, this is still a competitive real estate market. There are many buyers and investors looking to close on Beverly Hills luxury condos, so availability remains low.

Online, the options for homes are sparse, but the right real estate agent will be able to be competitive when trying to get into one of these sought-after buildings. This is especially true with new construction. After all, so many Beverly Hills residents are vying for these luxe condos, so sometimes the best way to get a beautiful living space is to get in before anyone else does. Win the game by staying ahead of the game.
The incredible location

The reason Beverly Hills condos for sale are flying off the market is because of the luxurious and exclusive lifestyle afforded by the location. Everything from the dining scene to the arts to the sheer variety offered by Los Angeles makes Beverly Hills a desirable place to call home.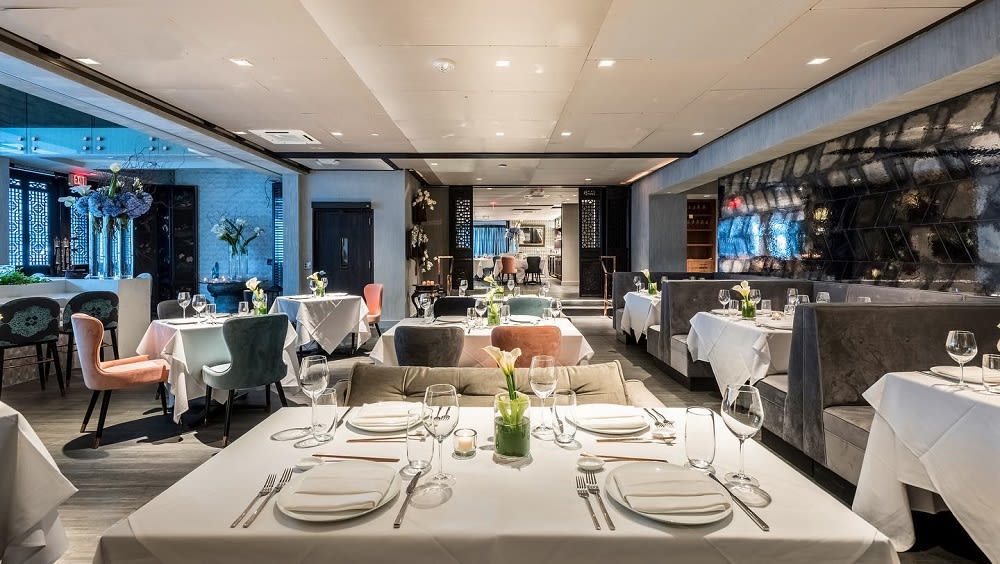 Photo Courtesy of Crustacean
If you're fortunate enough to call one of the Beverly Hills condos your home, take advantage of the walkable access you now have to some of the
best restaurants
and cultural experiences in the country. For example, make sure to book a table at fine dining establishments like
Mirame
,
Crustacean
,
Ima
,
Nozawa Bar
, and
Spago
. Relax at
Tomoko Spa
, or enjoy world-class performances at the
Wallis Annenberg Center for the Performing Arts
. Additionally, you don't have to remain within the neighborhood's borders. In Beverly Hills, Los Angeles is your oyster and the remarkable range of culture, experiences, and nightlife it contains.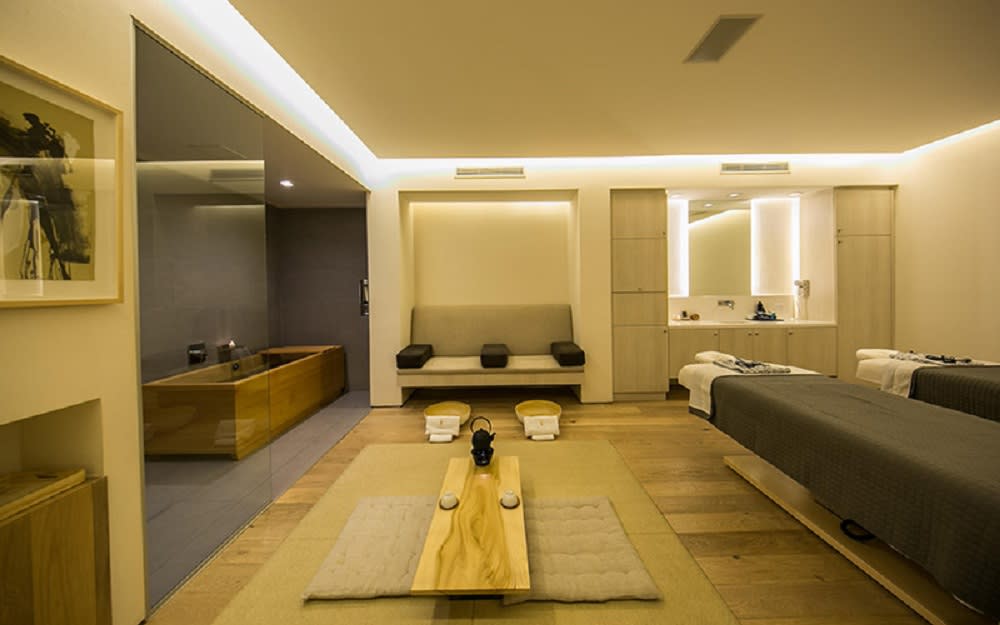 Photo Courtesy of Tomoko Spa

Beverly Hills real estate is surrounded by gorgeous architecture, old Hollywood history, exclusive boutiques; a little bit of anything for anyone. In Beverly Hills, you can indulge in everything from collecting art to hiking, wine tasting, and more. It is this variety with an impressive level of quality that is the foundation for the rarefied quality of life found in this city.
The neighborhoods
There are
four major neighborhoods
in Beverly Hills, each with its own distinct benefits and ambiances.
The Golden Triangle
is the most notable. It's a magnificent melange of urban variety, downtown style, and iconic Beverly Hills culture. Created by three famous Los Angeles roads converging – the Santa Monica Blvd, Wilshire Blvd, and Canon Dr. – Beverly Hills condos for sale in this area are some of the most exclusive properties in the city. Even the nearby shops are high-end, from Fenti to Cartier. Life in the Golden Triangle is fashionable, exciting, and uniformly luxurious. Prepare for a fast-paced lifestyle set amongst some of the most influential people in the city.
A hot market
Anyone looking to buy Beverly Hills real estate, especially the condos, should be aware the local market remains competitive. As mentioned before, there are few options listed openly online, and they often go quickly. Committed buyers will likely have to submit offers above the asking price to close on a luxury condo or perhaps even enter a bidding war with another buyer. In tough markets like this, it's essential to work with a highly experienced realtor with a proven track record to help you get the property you want.
Additionally, with mortgage rates expected to rise later in 2022, buyers would be wise to start their search for Beverly Hills condos for sale sooner rather than later. If you're eager for a Beverly Hills property, you'll want to get one in the next few months because the
interest rates in California have already spiked to 5%
compared to last year's 2-3%. Come December, the interest rates could be as high as 6-7%.
Ready to find luxury Beverly Hills condos for sale?
If you want to learn more about luxury Beverly Hills condos for sale, please don't hesitate to reach out to trusted local agent
Yar Meshkaty
for expert guidance. Working in the Los Angeles area for over 30 years, Yar has established a robust network in Beverly Hills real estate and remains committed to leading his clients to succeed in their transactions. Whether you're searching for a permanent residence or an investment property,
contact Yar today
.