If you're looking for an excellent investment to round out your portfolio, consider purchasing Beverly Hills luxury real estate. Owning a home in this posh city on the westside of Los Angeles will give you one of the most prestigious addresses in the world, let alone Southern California.
There are many reasons to invest in
Beverly Hills
real estate, including the terrific location in the world's entertainment capital, the fantastic year-round weather, the appreciation and tax breaks you'll receive, and the range of properties available. You can purchase a mansion up in the hills with breathtaking views of the sprawling city below, a luxury condo along Wilshire Boulevard, or a comfortable single-family home in other exclusive neighborhoods.
The market

Not surprisingly, Beverly Hills homes for sale are luxurious and highly sought after. But you would expect nothing less for homes with such a prestigious address and high-end amenities. Even smaller homes here are on the market in the millions, and it's only going to keep climbing — making now the perfect time to get in on the action.
Location, location, location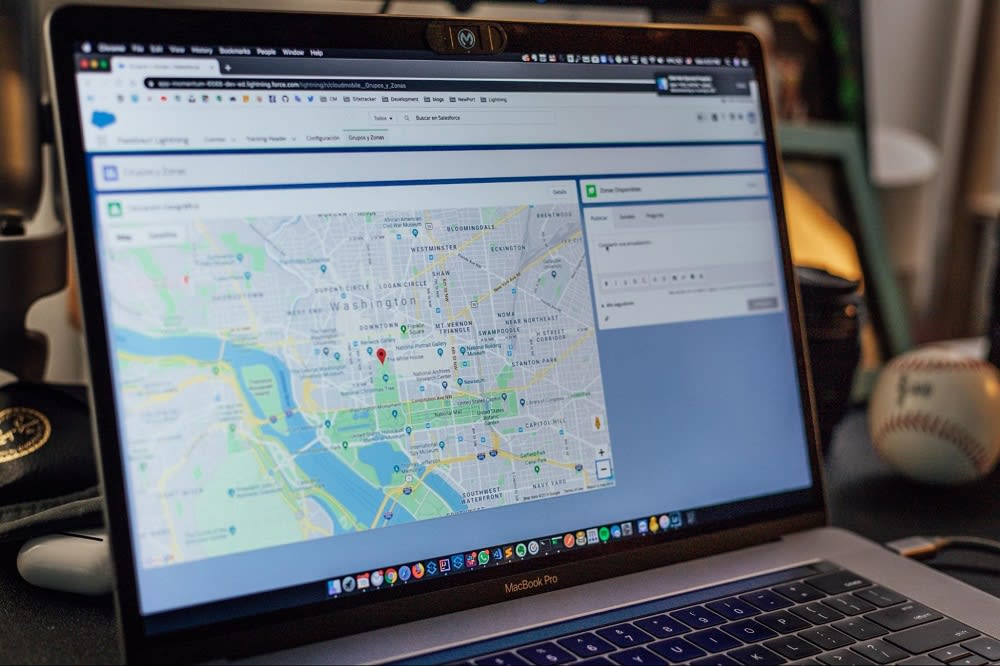 Real estate's main mantra certainly makes investing in Beverly Hills mansions a great move. This city of about 32,000 residents occupies one of the better locations in the entire Los Angeles area. It is central to the entertainment industry, so it's popular with celebrities, executives, and others who work in show business. Beverly Hills is home to the luxury shops of
Rodeo Drive
, upscale restaurants, incredible resort hotels, and other attractions such as the neighboring Los Angeles Country Club, one of the most exclusive golf courses anywhere.
Besides Wilshire Boulevard, Santa Monica and Sunset Boulevards also run through Beverly Hills. The city is close to all the westside attractions, such as Santa Monica and other beach communities, UCLA, and LAX. It's also an easy drive out to Malibu for a weekend escape, into downtown L.A., or up into the San Fernando Valley.
Steady home values

One of the wise things about investing in Beverly Hills real estate is that homes in this community tend to retain their high value. That alone makes it worth shopping for properties, whether as a primary residence, vacation home, or rental. Beverly Hills will always have the cache of luxury and Hollywood glamor, which will make properties appreciate in value over the years. Investing in luxury real estate is almost always a smart move. Coupled with Beverly Hills' terrific location and the fact that it's known worldwide makes investing an even smarter move.
Diverse properties
Beverly Hills
is probably best known for its stunning mansions and estates built on streets that wind high up into the hills. While these Beverly Hills mansions can go for tens of millions of dollars, other single-family homes go for less, even if they still reach seven- or eight-figure values. People thinking of investing in Beverly Hills real estate should also consider buying a condo, either as a residence or for renting out, thus providing a steady income stream.
Famous neighborhoods
Buyers looking at Beverly Hills homes for sale have several distinctive neighborhoods to choose from. Among the most sought-after areas are
Trousdale Estates
and its intriguing mid-century modernist homes, The Flats and its pedestrian-friendly layout, The Golden Triangle, and the area south of Wilshire and Beverly Drive. Each of these neighborhoods has a unique vibe and different styles and price points of homes.
Privacy

One of the most attractive things about Beverly Hills houses for sale that stands out to investors is the privacy that many of these luxury residences offer. Many of the streets provide residents seclusion as they wind through the hills, and that sense of privacy is further enhanced with gated entrances, large walls, and all the latest security systems. Some neighborhoods also offer privacy behind well-developed and well-placed landscaping.
Schools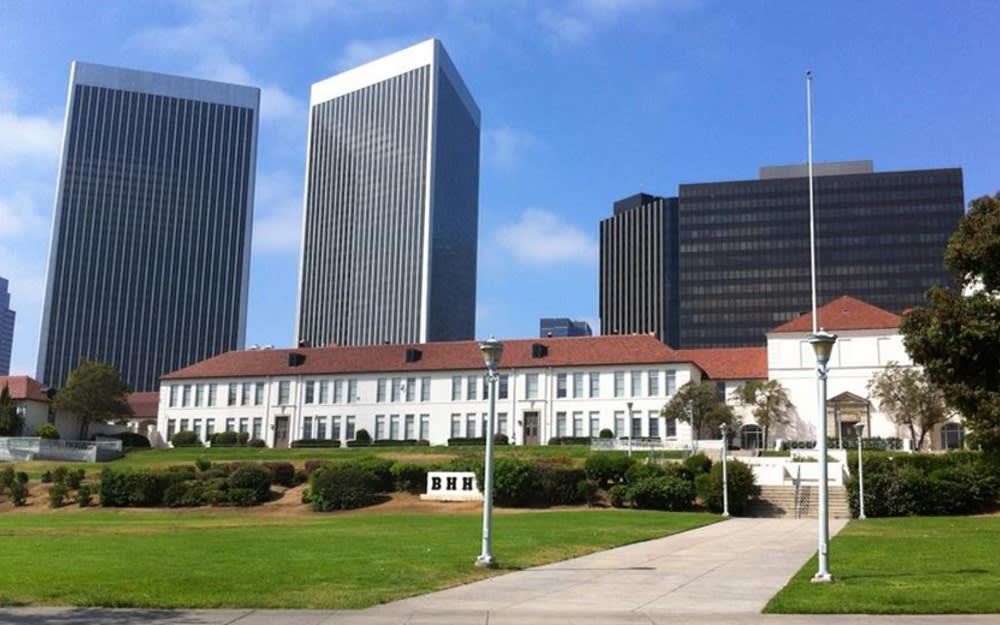 The Beverly Hills School District
is second to none in quality education. For instance, Beverly Hills High School's Performing Arts Department is well-known for its outstanding theatrical and musical productions, and many alumni work in the entertainment world. There are also many top private schools in Beverly Hills.
Shopping and dining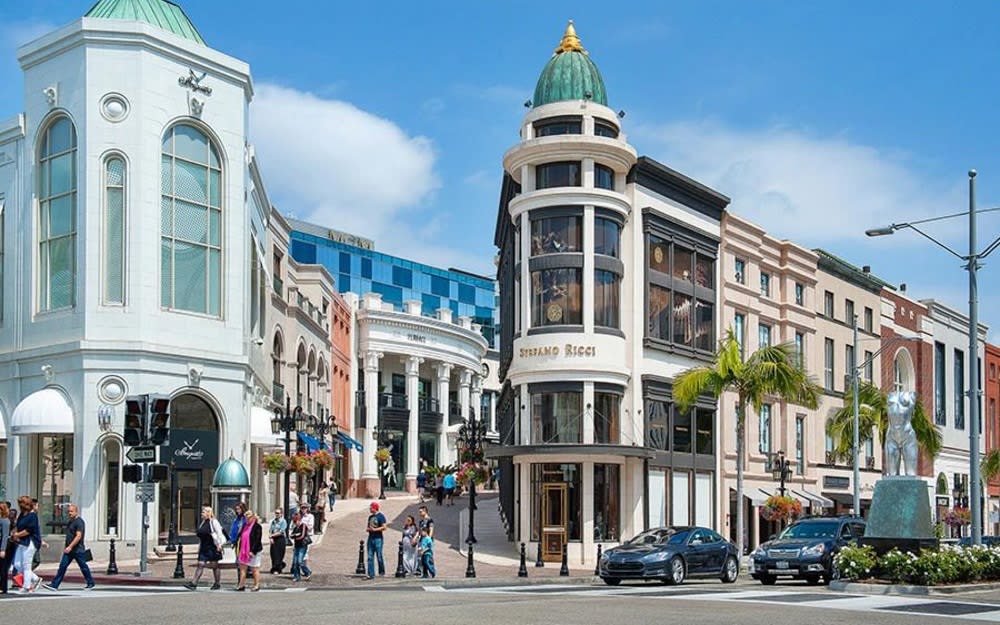 People who invest in Beverly Hills real estate tend to do so for the city's myriad of attractions and services. Rodeo Drive is one of the most globally famous shopping streets and has over 100 of the finest luxury retailers in fashion, jewelry, art, and more. Many renowned restaurants in Beverly Hills, including Spago, The Palm, Mastro's Steakhouse, Crustacean Beverly Hills, and the legendary Polo Lounge at the Beverly Hills Hotel, can also be found here.
Partner with a great agent

It's not unreasonable to expect that prices will continue to rise due to the popularity of Beverly Hills real estate. Whether buyers consider purchasing a luxury property as a primary residence or as a vacation home or rental, they should move quickly to get the best deal possible. The best way to do that is to hire a licensed agent who has extensive experience helping clients find excellent properties.

Besides years of experience in the market, be looking for an agent who specializes in luxury real estate. While many Beverly Hills houses for sale fall into that category, it takes a special agent to navigate through transactions for these homes. These agents know that transactions can be more detailed and complicated than for lesser-priced properties and are willing to put in the work to see them through. For high-end buyers with specific desires, a skilled agent will be able to match you with the right potential properties.
Ready to look for Beverly Hills real estate?
These are the most significant reasons why Beverly Hills real estate is a good investment. If you're ready to begin shopping for luxury homes in this exclusive and lavish area, let
Yar Meshkaty
put three decades of experience to work for you.