In the process of selling a home, sellers usually lie somewhere between being enthusiastic about staging their home or foregoing it and insisting that prospective buyers will be seduced solely by the build of the property. The truth of the matter is that home staging is important.


Beverly Hills mansions are beautiful through and through. Most are large, creatively built, and have outdoor spaces to match. For someone looking to turn such a massive space into a home, being able to set that foundation is important. Home staging reinforces how cozy spaces can be and can help spark ideas of potential ways to decorate.


Most importantly, a well-staged home is an important tool in the selling process as you work to leave a lasting impression on guests from open houses or private viewings. Working with a knowledgeable realtor will ensure your property is top of mind amongst every other Beverly Hills home for sale. Here are some tips to keep in mind as you and your team work through the creative process of staging an impressive home.
Begin with the first point of contact

When arriving at a viewing, the outside of your property is the first thing visitors come into contact with. Just like the interior, the exterior needs to be set to create a lasting impression. Depending on your home specifics, you may have minimal outdoor upkeep or more. Simple detailing like freshly cut grass and neatly preened bushes and flower beds help to keep the home looking tidy and orderly. Keeping driveways, walkways and porches swept and free of unnecessary debris will only increase your home's curb appeal.


Major outdoor blemishes like peeling paint, damaged siding, window cracks, and more will benefit from being handled prior to showings and taking listing photos. Once the outside of your home is ready to wow, you can move on to the indoor staging.
Add mirrors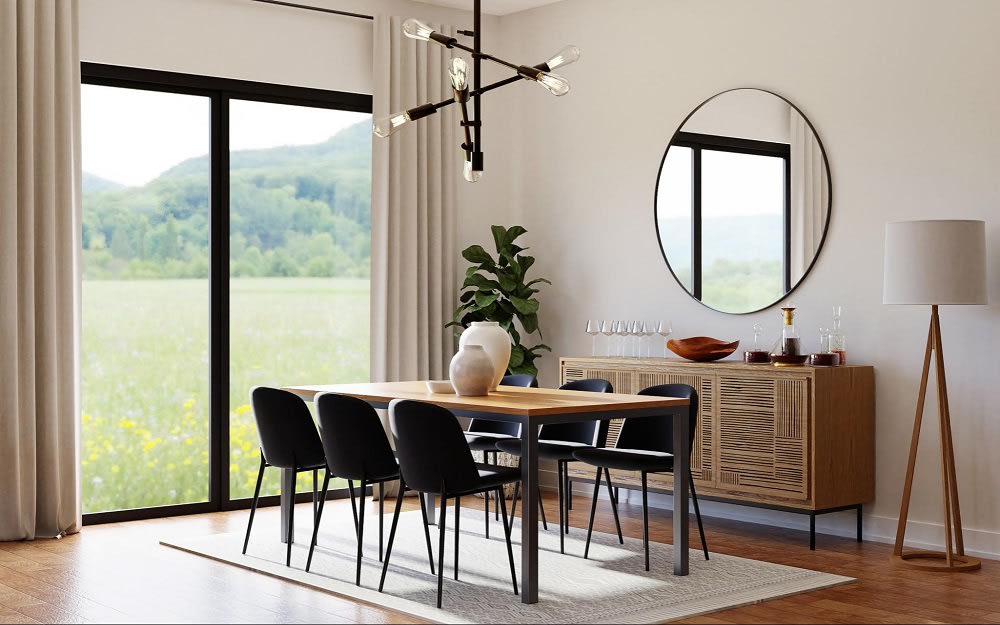 Incorporating mirrors into your space is a beautiful and beneficial touch to any space in your house. Mirrors can serve aesthetic purposes or be highly functional, especially in tight spaces. Light reflected from a mirror will help a space look bigger and allow sunlight to radiate to another point in the room. Different borders, sizes, shapes, and placements allow for artistic placement wherever a mirror is needed.
Create focal points in bedrooms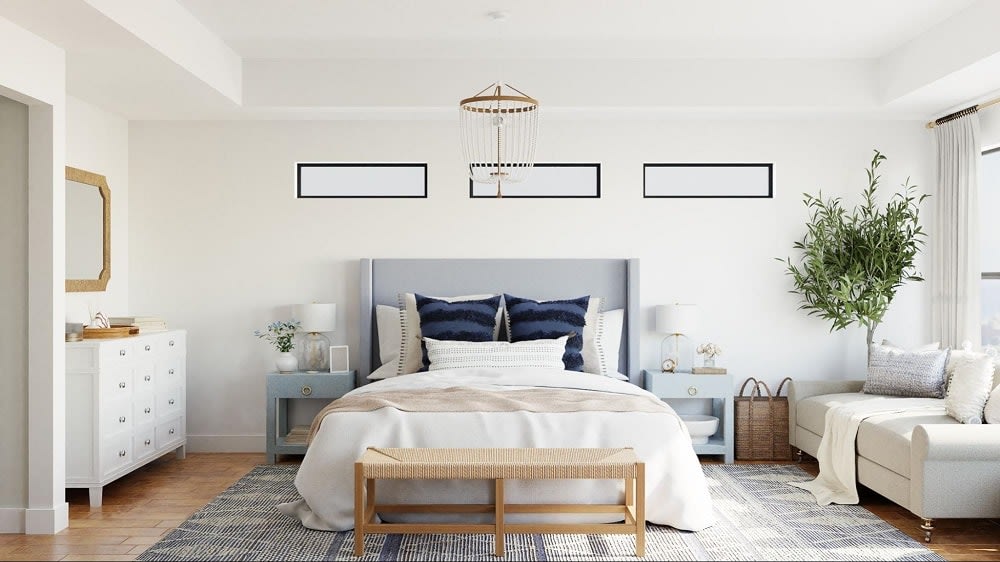 It is helpful for rooms to feel as though they have a purpose. Ideally, this purpose is identified upon first glance into the room. You can easily tell a kitchen or bathroom, and bedrooms should be the same.
Using the bed as a focal point in a bedroom is an easy way to create a clear identifier that this is a bedroom. Beds can be placed at any location within a room. Centered, off-center, against a wall, it is still possible to keep that as the main focus of the room. Lush linens, duvets, throw pillows, and blankets with textures will capture the eye with minimal effort and keep the bedroom feeling grounded and free of confusion.
Emphasize space in the living room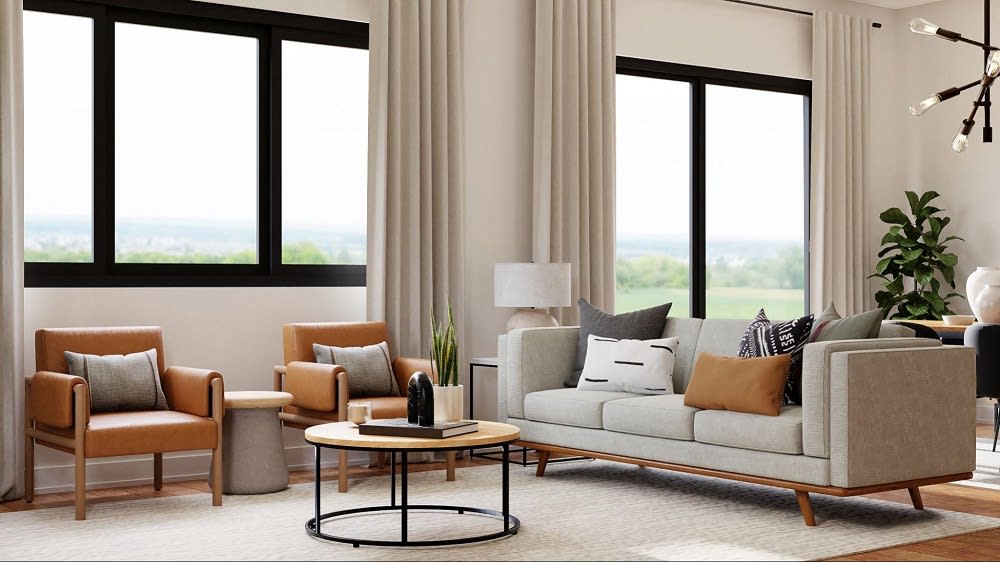 Usually, the living room will be the most commonly used room in the house, so ensuring it is staged optimally is important. Often prospective buyers are in search of a home that has a living room that is spacious, light, and can be multipurpose if it needs to. So, when staging, it is a good idea to keep the main living space stringently free of any unnecessary or intruding items. Massive coffee tables, couches, china cabinets, or other furniture will eat up the space within the living room and make it seem cramped. Move furniture or swap it out as needed to put the focus on the possibility and size that your living room boasts.
Keep certain spaces minimal

Staging is almost always a mix of artfully curated home pieces that make a home feel comfortable and homey. Even in a well-staged home, there are two spaces that you will commonly find to be extensively minimal; the kitchen and bathrooms.


Kitchens and bathrooms are goal-oriented rooms with specific purposes. In either one, the fixtures, appliances, and surfaces are the main focal points. Bedrooms focus on making the bed a focal point because they are used mainly for sleeping. The idea is similar for your bathrooms and kitchens.


Keeping these two rooms minimal will allow viewers to focus on what is important. A perfectly shined French door refrigerator, multi-burner stove top, state-of-the-art oven, and polished granite countertops are the main items that will not need much else to be complimented.


Bathrooms focus on artfully constructed sinks, cabinets, and luxurious showers. If you really want to wow guests that are most impressed by a nice bathroom, install a state-of-the-art shower head.
Forego overly personalized decor

When staging, it is advised to keep spaces neutral and all-welcoming whenever possible. If your personal style permits, or children had special room decor requests, there might be a room or two in your home that is designed in very unique ways. Bright paint colors, excessive patterns, and other non-standard personal touches may not do the home justice when trying to create a neutral space for potential buyers. Work with your realtor to decide which aspects of personalization could be incorporated into the final staging plan.
Tidy up all spaces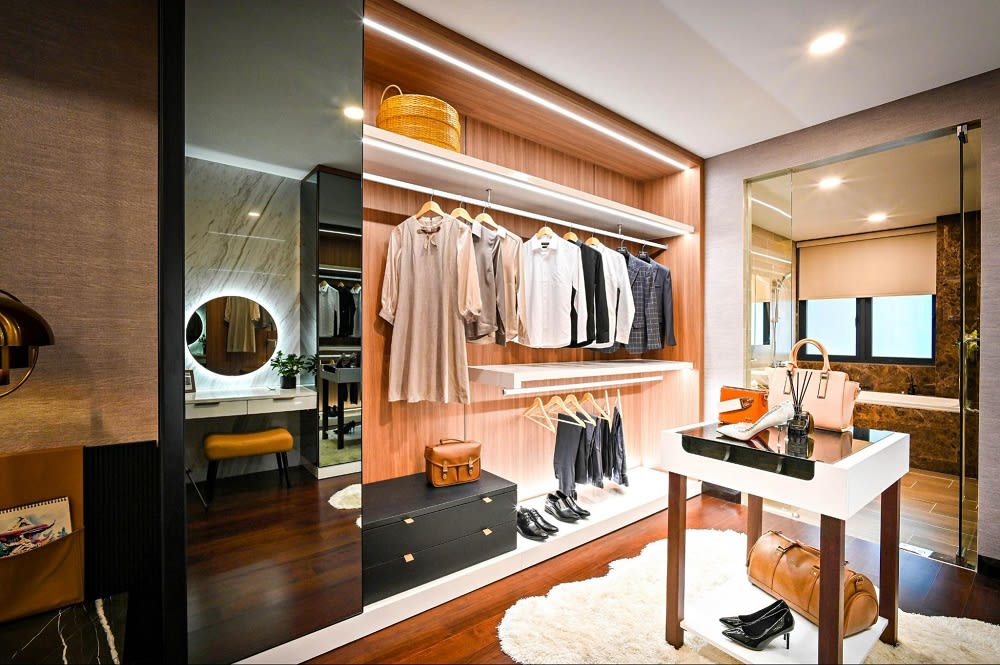 Prior to deciding on your final staging decor, take the time to clear excessive personal artifacts, family pictures, and unused or unwanted items from your home. This is beneficial for staging but will also help you get a head start on the moving process. Once surfaces, closets, drawers, and cabinets have been decluttered, take the time to thoroughly clean or ask your realtor for assistance in securing a trusted deep cleaner.
Work with a Beverly Hills real estate agent

Taking care of the important parts of the home staging process will ensure that everyone who visits your property for a showing will have a great first impression of the home. Putting in the effort to go above and beyond to make that impression last is a highly important part of working toward a speedy and lucrative home sale.


As you begin and continue to stage your property for sale, you will benefit from the assistance of a standout
Beverly Hills real estate agent
like Yar Meshkaty, who is well-versed in the luxury real estate market. This knowledge of luxury properties, staging, and sale negotiations will be ideal for you as you stage your home to stand out from other homes for sale in the area.
Contact
Yar Meshkaty today to discuss the best ways to stage and sell your home.