It doesn't matter if you're a long-time resident of Santa Monica or you're looking at new condos to call home, there is no better season than the summer. Santa Monica truly comes alive in the summer months, and there are so many things to see, do, and experience.
These are our absolute favorite summer events happening in Santa Monica. No matter what you're interested in or how you like to spend the summer, there's a good chance you will find a great event in Santa Monica.
Main Street Summer SOULstice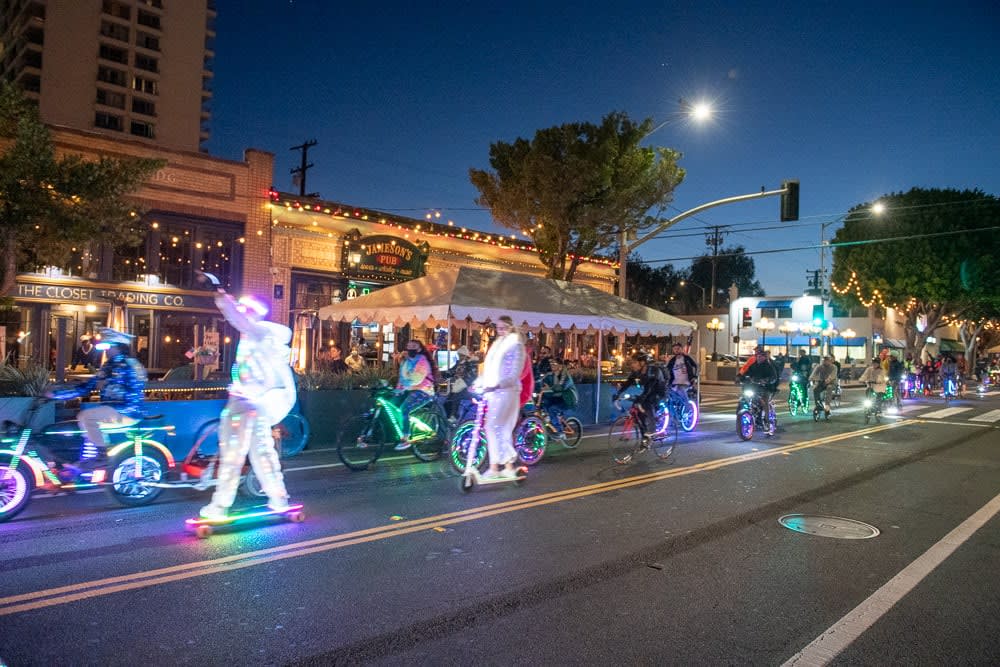 Photo courtesy of The Main Street Summer SOULstice
Are you interested in a massive block party? That's basically what this Santa Monica event is all about. It's just down the street from most Westwood homes for sale, and it brings people in from all over the LA area.
The Main Street Summer SOULstice
happens in late June each year and gets larger each time. Last year it was nearly 2 miles of events, with multiple stages for musical artists, local and national, as well as vendors, food pop-ups, and so much more.
Sunset swims at Annenberg Community Beach House
This isn't an event for kids! The Sunset Swims at
Annenberg Community Beach House
is an 18+ swim event that happens several times each summer, so be sure to
check the calendar
and plan ahead. The Annenberg Community Beach House is such an iconic Santa Monica location, just down the street from most Westwood homes for sale.
The summer swim includes a very relaxed environment, with smores, easy music, and stars in the sky. You can buy tickets up to a month in advance, so reserve your spot early, or you'll miss out.
Farmers' markets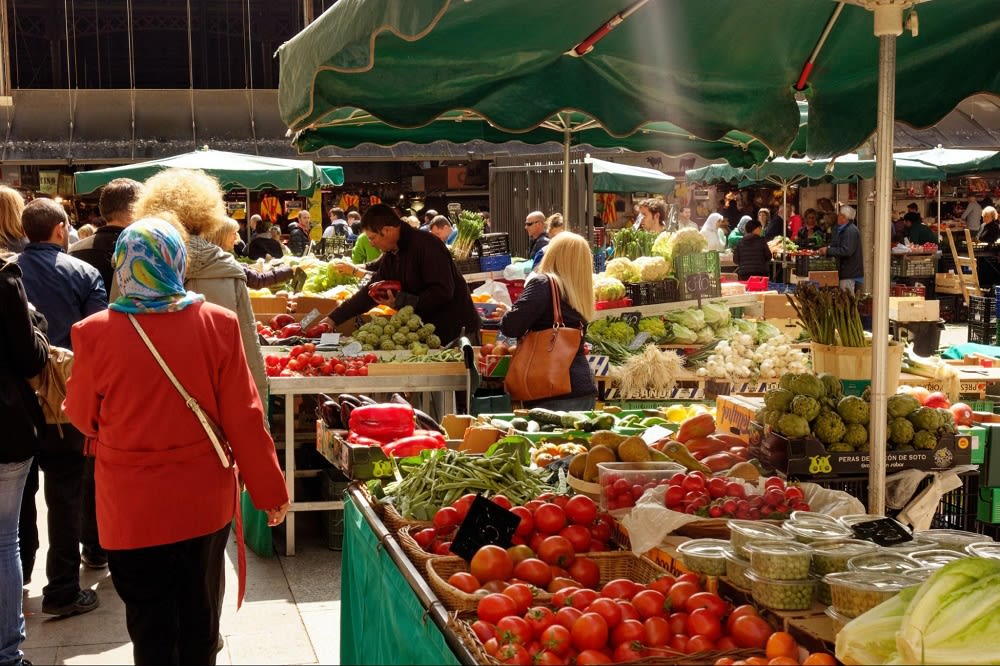 California is known for its year-round access to incredible produce. It's something that people who move to Santa Monica or Westwood condos know all too well. However, the summer is really where the California farmers' markets shine.
The best is probably the downtown
Santa Monica Farmers Market
on Wednesday and Saturday mornings on Arizona Avenue. Saturday brings the largest percentage of organic producers in the city, but the Wednesday market is larger, with some stalls having had a spot at this market since the 1980s. Each week features various local restaurants and chefs, and it's a great way to try out new shops and cuisines. The Saturday market closes the weekend after Thanksgiving each year, though the Wednesday event is year-round, no matter the weather.
There is no bad farmers' market to try, though! There are dozens in the Santa Monica area and some within walking distance of most Westwood condos, and they all get better during the summer months.
Pier 360
Pier 360
is a free event in Santa Monica that happens yearly. It usually occurs at the end of June, weather allowing. There is live music, Polynesian dancing, a beer garden, and local food. There is also a pop-up museum that features the history of beach sports and surfing. If you're up to it, there is also a course from the Ninja Warrior show to test your skills and athletics. No judgment if you can't make it up the wall! Grab a beer and enjoy the show of others trying, sometimes succeeding, but often failing.
MAINopoly
Are you familiar with the famous Monopoly board game? This is similar but less of a poke at capitalism and more of a fun way to experience Santa Monica.
MAINopoly
happens in early summer each year, and if you feel cooped up by the end of the spring in Westwood condos or homes, this is a great event to get out and enjoy the area.
This is perfect for kids and adults alike. Each store or corner of the city participating gets a board piece, just like the game. Participating shops offer free tastings of snacks, food, or drinks. A portion of the funding goes directly to the Main Street Business Improvement Association, which promotes local shopping and development. There is a "Go To Jail" lounge with an upgraded ticket, live DJ, and free drinks. Each year more shops join in, and last year over 20 participated.
Mini 626 Night Market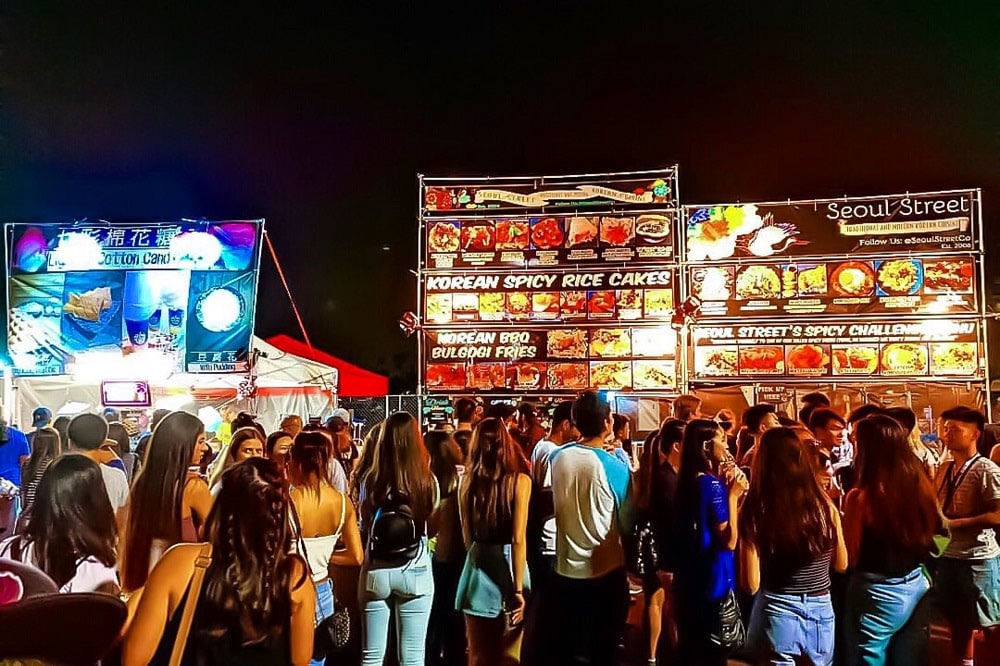 Photo courtesy of 626 Night Market Mini
The
626 Night Market Mini
is a smaller subset of the larger 626 Night Market. If the larger events aren't your cup of tea or are too far from the Westwood condos you're looking at, the mini market is perfect.
This event is located on 5th Street and only happens on a handful of summer nights. The market is carefully curated to stay intimate and relevant to the area. The team works to rotate local restaurant and chef popups and vendors, and they are always changing to keep things fresh and exciting. There is also a full bar, so you can grab a drink, try different and new chefs or foods, and enjoy the evening.
Bonus: Kid's Club at Santa Monica Place
Do you have little ones? If so, this event will be a perfect addition to your monthly event schedule.
The Kid's Club
is on the first Wednesday of the month and is entirely free to kids and families. It's hosted by Twinkle Time, who are essentially pop artists for kids. Each month has a rotating special guest, and you can check ahead on the website to see who is up next month. It takes place at
Santa Monica Place
on the third-floor food court.
Thinking about moving to Santa Monica?
Are Westwood homes for sale in your future? Do Santa Monica condos have an appeal you just can't resist? Reach out to
Yar Meshkaty
today to get the process started. Yar works with some of the best Santa Monica, Beverly Hills, and Westwood homes for sale right now and can help you find your dream property faster. Spend more time this summer enjoying Santa Monica and less time stressing about finding a home.
*Header photo courtesy of Pier 360