Most people know that when they buy a home, they're not just buying four walls and a roof; They're also investing in their future. While the rate of return on investment (ROI) varies depending on the housing market, location, and other factors, it's still important to understand your home's ROI before you purchase it. So if you're ready to get the most out of your real estate investment, here are a few things to keep in mind about your home's ROI.
What is ROI?

If you're thinking of investing in real estate, there's a lot to consider. What kind of property are you looking for? What's the location? And, perhaps most importantly, what's the potential return on investment (ROI)? Your home's ROI is determined by several factors, including the current market conditions, the renovations you've made, and the asking price. But if you do your homework and choose wisely, your real estate investment can provide you with a healthy return. In fact, in some markets, your ROI can be as high as 20% or more. Here are some things to know about ROI:


Your home's ROI is affected by its resale value. If you plan on selling your home within the next five years, you'll likely see a higher ROI than if you plan on holding onto the property for longer.

Your home's location plays a big role in its ROI. Properties in desirable neighborhoods will typically have a higher ROI than those in less sought-after areas.

The size and features of your home will also impact its ROI. A bigger home with more features will likely have a higher ROI than a smaller, simpler property.
Keep these things in mind when you're considering purchasing a home, and work with your real estate agent to get a better sense of what you can expect in terms of ROI. With a little knowledge and research, you can make sure that your next real estate investment is a wise one.
How to calculate your home's ROI

Before deciding whether to invest in a property, it's important to do your homework and calculate your estimated ROI before making any decisions. ROI is a measure of how much money you can expect to earn from an investment, and it's calculated by taking the profits from the sale of the property and dividing them by the total cost of the investment. For example, if you bought a property for $100,000 and sold it for $120,000, your ROI would be 20%.

There are a few different steps to take to calculate your ROI.

1. Take into account the initial cost of the property, any renovations or repairs you've made, and the home's current market value.
2. Calculate your expected rental income and operating expenses. Once you have all this information, you can calculate your ROI accurately.

Of course, ROI is just one of many factors to consider when investing in real estate. But it's an important one to keep in mind as you evaluate different properties. By understanding your home's ROI, you can make smarter investment decisions and maximize your profit potential.
Ways to increase your home's ROI

There are many ways to increase your home's ROI. For starters, you can make sure that your home is in top condition before putting it on the market. This means repairing any damage, updating fixtures and finishes, and just generally giving your home a fresh coat of paint. In addition, you can invest in curb appeal by sprucing up your landscaping and making sure that your exterior is well-maintained. You can also take on larger renovations with ROI in mind. Here are a few home improvement projects that offer ROI potential:
1. Kitchen and bathrooms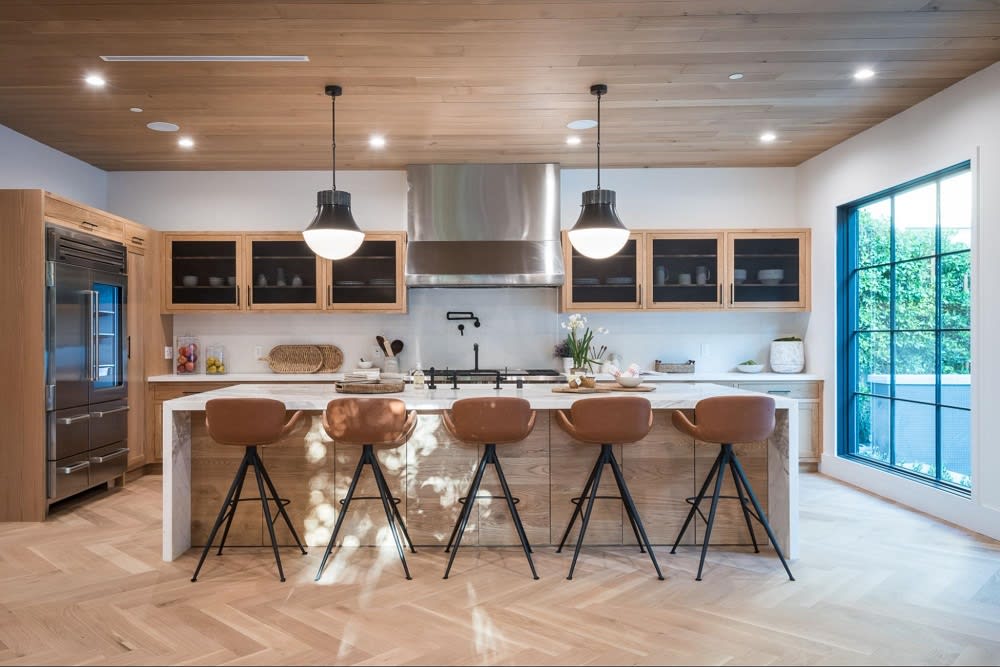 When it comes to home improvement projects that offer a high ROI, kitchen and bathroom updates are always a good choice. These rooms are used daily, so any upgrades will be appreciated by families and guests alike. Plus, new fixtures and finishes can instantly transform a space, making it feel more luxurious and up-to-date. While a full kitchen renovation can be costly, even small updates like painting cabinets or installing new hardware can make a big impact. In the bathroom, something as simple as reglazing the tub or updating the tile can give the space an entirely new look. Whether you're planning a major renovation or minor update, remember that kitchen and bathroom upgrades offer one of the best ROIs of any home improvement project.
2. Hardware

If you're looking to make some home improvements that will offer a high return on investment, then hardware updates are a great place to start. This can include anything from new door handles and drawer pulls to light fixtures and cabinet hardware. Luxury homes are all about the details, and updating your hardware is a quick and easy way to give your home an upscale look. Plus, new hardware can be surprisingly affordable, making it a very cost-effective way to improve your home's value. Best of all, even small hardware updates can greatly impact the overall look and feel of your home.
3. Attic or basement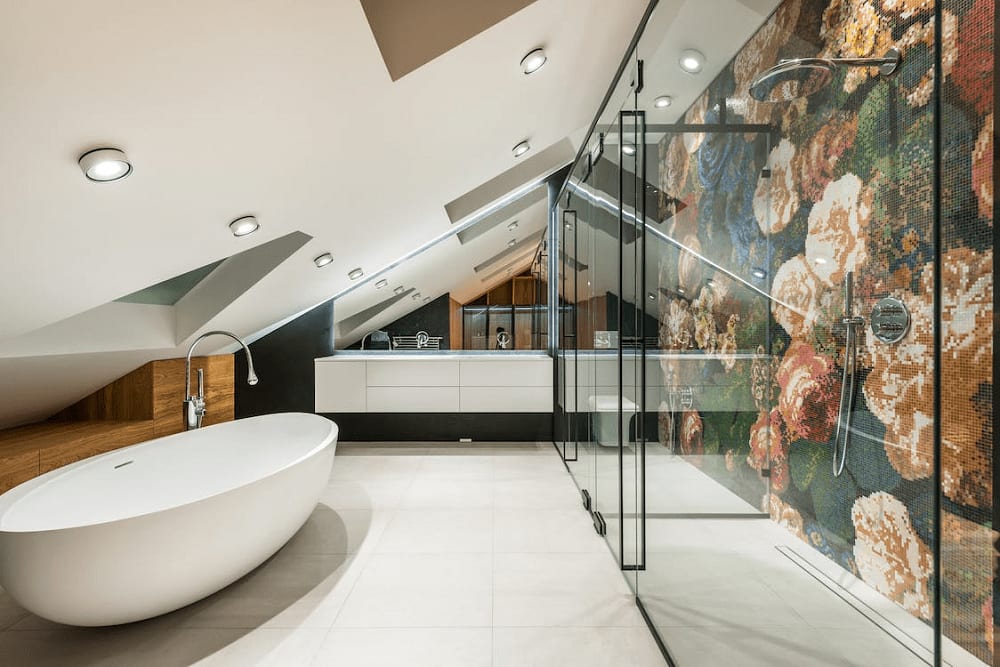 One of the best home improvement projects for those looking to increase the value of their home is finishing an attic or basement. Not only does this create additional living space, but it also allows homeowners to capitalize on underutilized square footage. When done correctly, a finished attic or basement can offer a significant return on investment, making it an ideal project for those looking to add value to their home. In addition to increasing the home's overall value, a finished attic or basement can also be a selling point for potential buyers, making it easier to find a buyer willing to pay top dollar for your home.