There is something so iconic about shopping in
Beverly Hills
. Whether you're looking at Beverly Hills homes for sale because you want to live like a local or you're just in California for a few days, there is some serious shopping to be done here.
Ignore those lists that tell you to live on Rodeo Drive. Everyone knows what you'll get when you walk into Tiffany & Co or Gucci. While these shops are iconic, and many are worth visiting, there is much more to the area than what you see on television. This list is a mix of the most iconic Beverly Hills real estate shopping you'll find and local hidden gems you may miss when watching the movies.


Let's go shopping.
XIV Karats

314 South Beverly Drive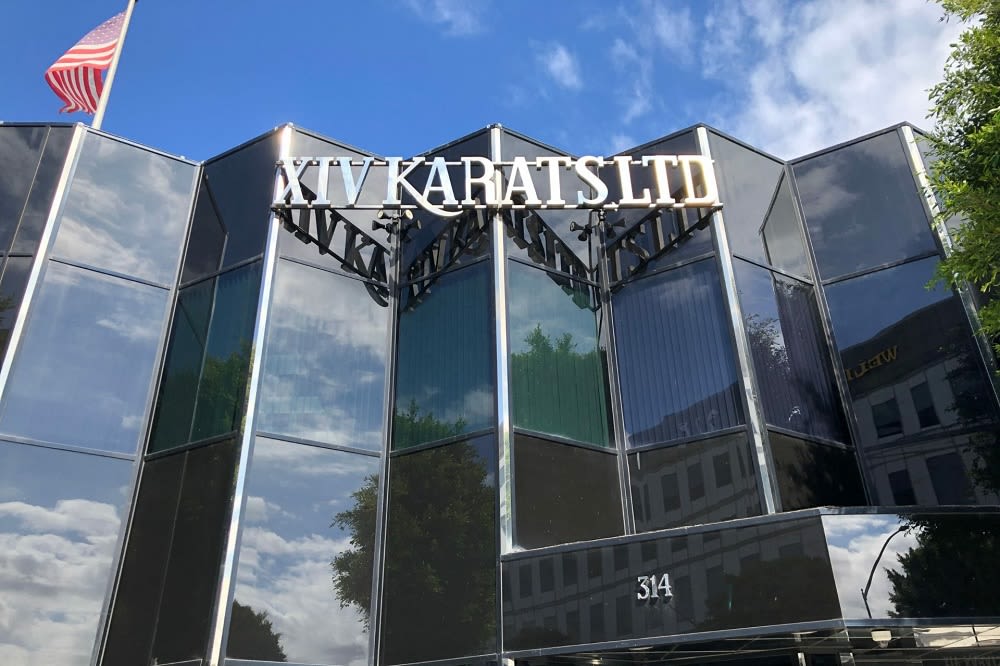 Photo courtesy of XIV Karats
Starting off strong, we have
XIV Karats
, a jewelry and diamond icon in the area. It's not far away from Santa Monica Blvd, so it's close to the best Beverly Hills homes for sale. XIV Karats is iconic for this reason, as it's one of the best in Beverly Hills. Celebs like Avril Lavigne, Lana Del Rey, Kylie Jenner, and Sofia Vergara have all gotten some of their best jewelry from here, including Avril's heart-shaped diamond engagement ring.
Even if you aren't interested in a new ring or necklace, stopping by to window shop is a great experience.
The Cheese Store of Beverly Hills

419 N Beverly Drive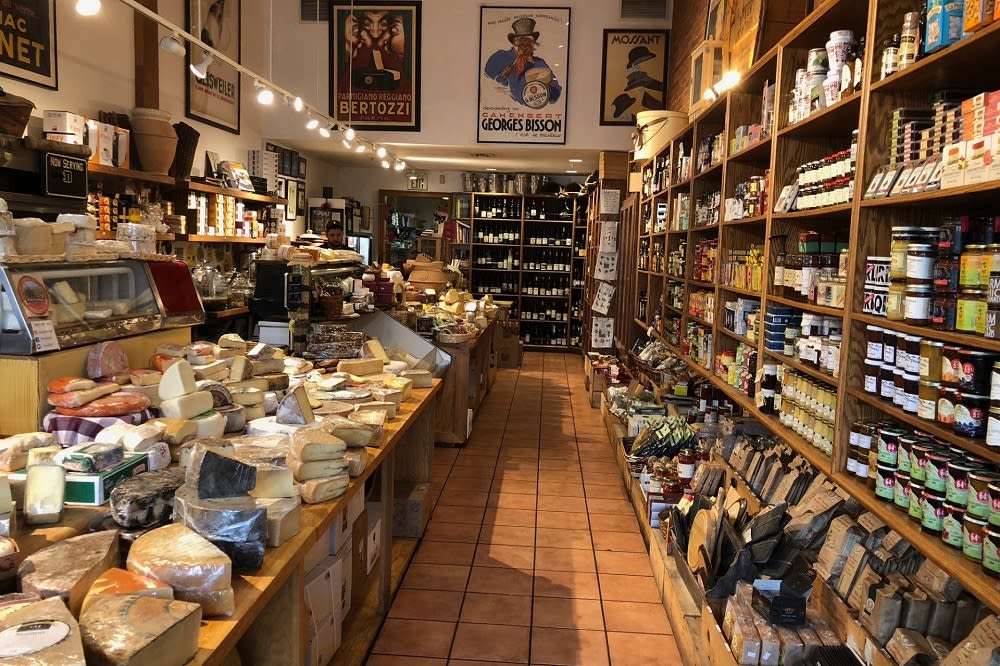 Photo courtesy of The Cheese Store of Beverly Hills
This might be a shift from looking at diamond rings, but
The Cheese Store in Beverly Hills
is one of the best smaller shops you can stop in, even if you only have a passing love for cheese. This long, narrow piece of Beverly Hills real estate has been around since
1967
and is literally wall to wall full of cheese, wine, and snacks. If you're interested in a mild cheddar or an aged goat, you can find it here. There are also gift baskets if you want to bring one the next time you look at Beverly Hills homes for sale to impress the seller.
Heritage Fine Wines

467 N Canon Drive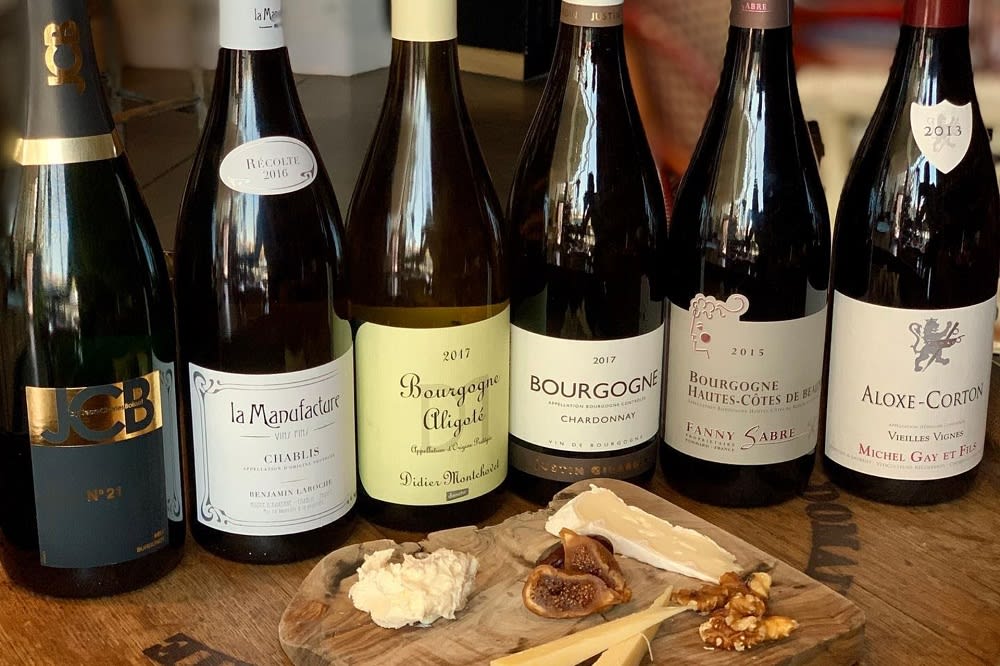 Photo courtesy of Heritage Fine Wines
After you get your favorite cheese, grab a bottle of wine from
Heritage Fine Wine
. In addition to the cheese gift basket, if you're looking to make a good impression when viewing Beverly Hills houses for sale, a nice bottle of wine can't hurt. Or, you can celebrate a successful closing with some champagne. In addition to the extensive storefront with an amazing selection,
there is a restaurant attached
that takes food and wine pairings very seriously. Even if you only have an evening in the area, this wine shop is an experience you don't want to miss.
Taschen Books

354 N Beverly Drive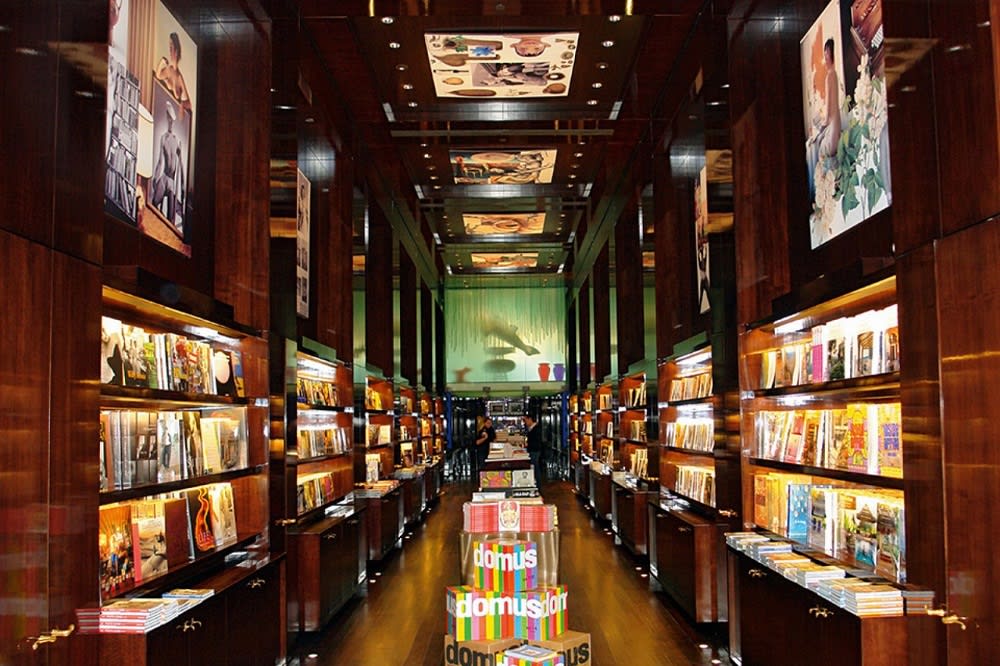 Photo courtesy of Taschen Books
After picking up some cheese and wine, consider stopping in
Taschen Books
for a good read. This international bookseller has a handful of locations across the world, and this was its first U.S. store. Instead of just the usual romance novels and political pieces, Taschen also carries an extensive selection of larger coffee table books and art books. It feels like a library-bookstore hybrid inside and has a great atmosphere no matter what you're looking for.
The Joneses LA

227 S Robertson Blvd
If you're just in town for an afternoon, this might not be the best stop, but if you're looking at Beverly Hills homes for sale and dreaming about the perfect living room,
The Joneses LA
should be your first stop. This iconic storefront is full of brand new and vintage pieces, with their specialty being sofas.
Sandro

310 N Beverly Drive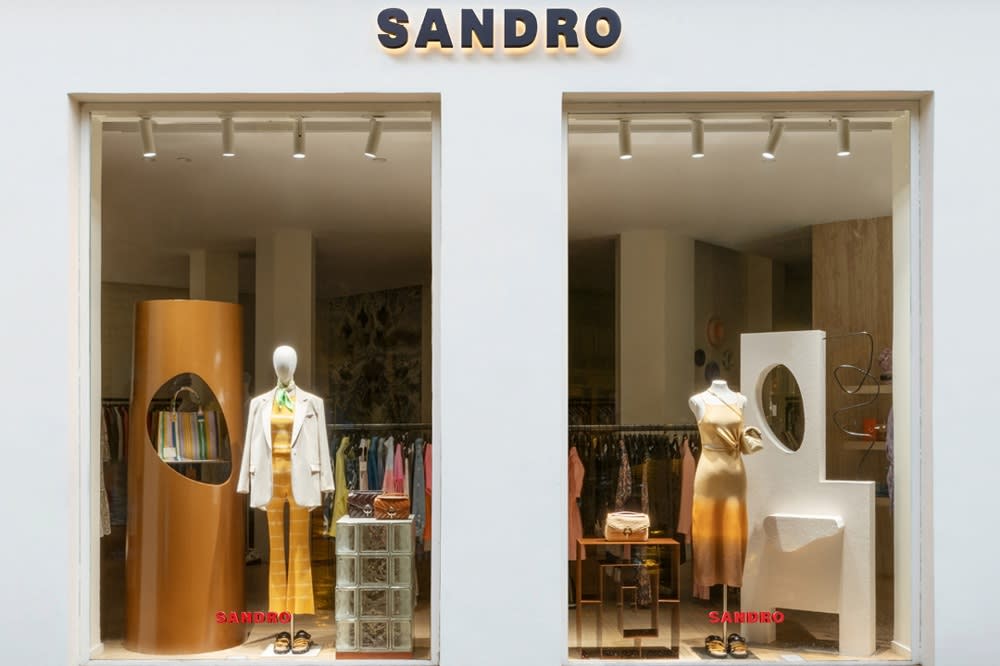 Photo courtesy of Sandro
This is a brand you can't find everywhere!
Sandro
is a Parisian brand with only a handful of stores across the country, though you can find some of their pieces at select Bloomingtons if you look hard enough. This gorgeous storefront is in line with several other iconic brands, and the storefront is full of bomber jackets, chic jeans, and great bags. The vibe is very edgy and modern, with a nod to the classic silhouette and timeless designs.
Schutz

314 N Beverly Drive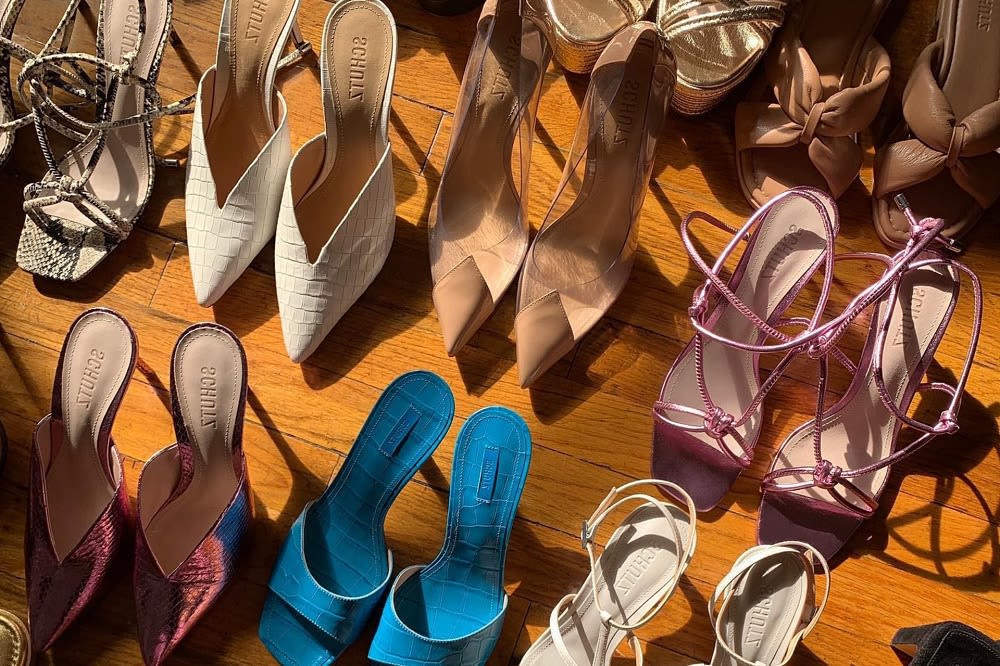 Photo courtesy of Schutz
Maybe you're looking for the best spot for shoes. Look no further because
Schutz
is the absolute top-notch place to make your feet happy (and stylish). This is designer Alexandre Birman's first West Coast store, though her first was in New York. The store is full of trendy sandals, heels, and designs, and it's a great way to exercise that retail therapy and fill up your new closet in your piece of Beverly Hills luxury real estate.
The Grove

189 The Grove Dr.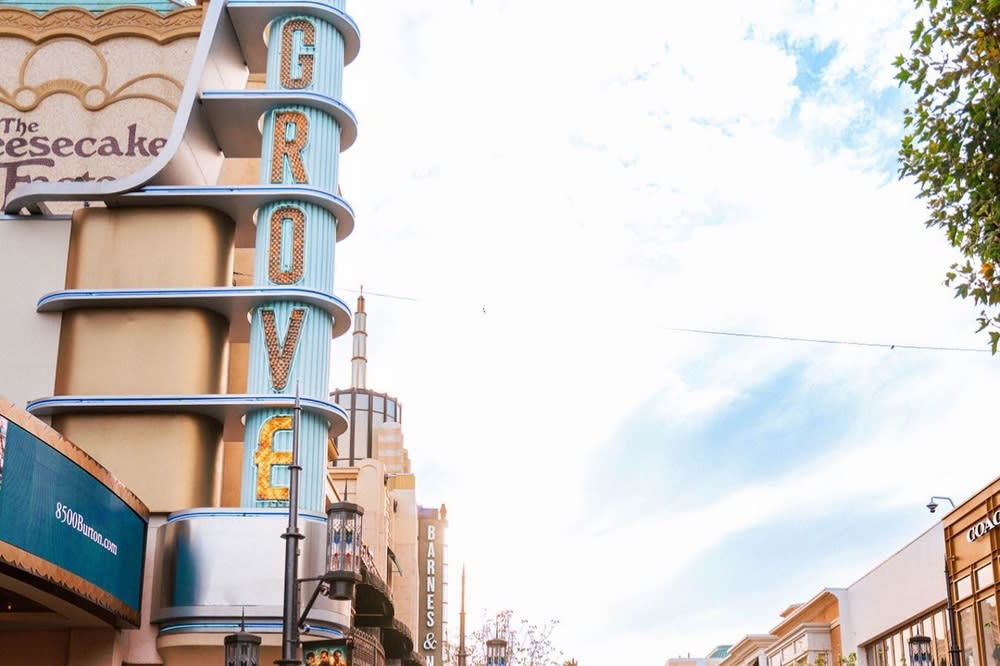 Photo courtesy of The Grove
This isn't just a single shop, but a whole shopping experience.
The Grove
is a primarily outdoor shopping mall with high-end retailers and dining options. There are also regular pop-ups from various brands and an excellent movie theater attached. If you are from out of town and want a more familiar shopping experience, this is going to fit the bill.
The Original Farmer's Market

6333 W 3rd Street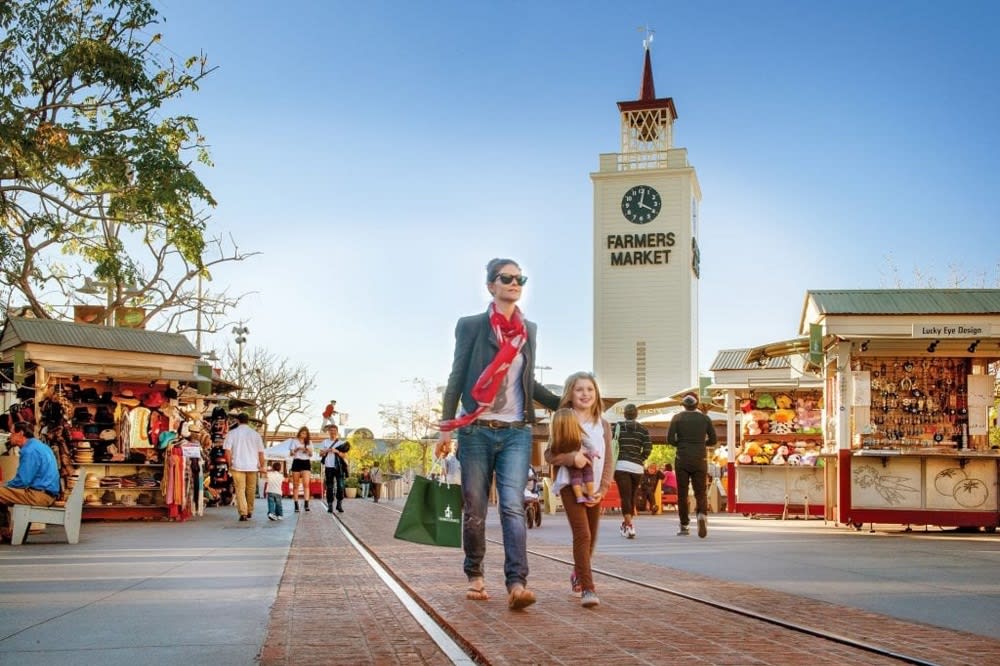 Photo courtesy of The Original Farmer's Market
This may be a little more tourist-centric compared to the others on our list, but no Beverly Hills shopping list is complete without mentioning it. This is
the "original" farmers market
, having started in the early 1930s. There are over 100 different vendors, and you can pick up artisanal goods, art, groceries, and sit-down food stalls from up-and-coming chefs. There is also live music in the summer, and it is open every day of the week. This is a must-stop for locals and visitors alike.
Are you looking to buy?
If you're reading this because you've been eyeing Beverly Hills
homes
for sale and want to know all about the shopping in store for you, reach out to
Yar Meshkaty Properties
today. Yar Meshkaty specializes in Beverly Hills luxury real estate and is the top-producing team in the area. Yar has over
30 years
of experience and countless happy clients, so you will be in good hands.

*Header photo courtesy of Unsplash