Even in a neighborhood like Beverly Hills, a home inspection is often an inevitable part of the process when buying a new home. An inspection is not usually required, but it is common in real estate and almost always done for the buyer's benefit.

An inspection consists of a professional third-party review and analysis of the property you intend to purchase. You want to be sure you're buying a hazard-free, up-to-code home that's a good investment. The process analyzes the structure and safety of the house.

During a home inspection, a qualified individual looks at the house to identify any safety hazards, hidden damage, and the lifespan of various mechanical appliances. If you notice any issues with the house, you may be able to negotiate a lower price or request repairs before continuing with the sale.
Steps to follow for a Beverly Hills home inspection:


Include a clause regarding home inspections in your contract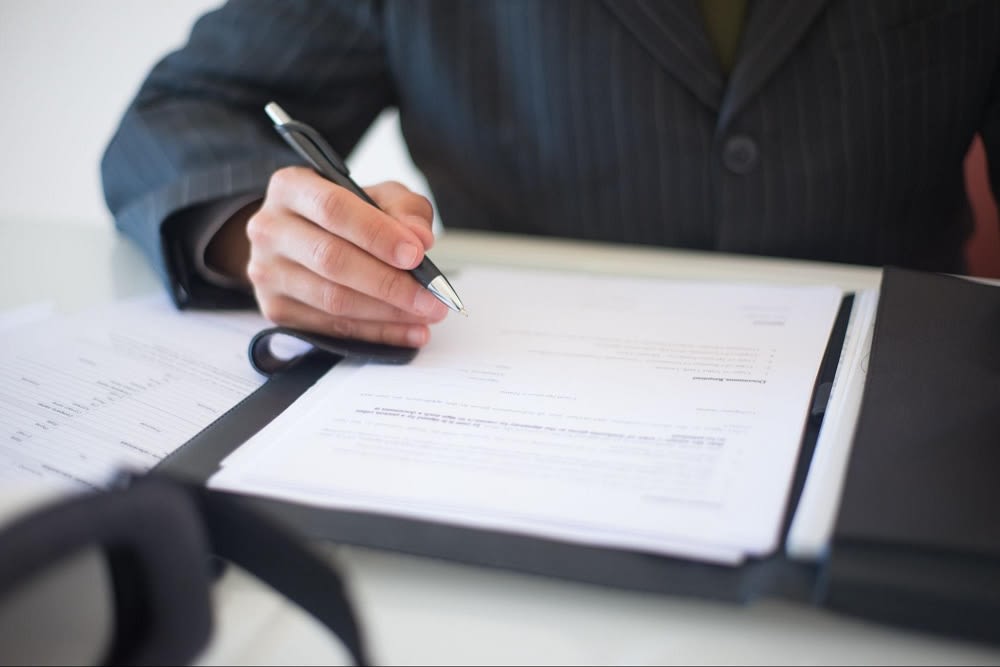 Make sure your sales contract includes a home inspection contingency—also known as a "due diligence" contingency. It gives you a set amount of time to hire a professional to inspect the property.
Hire a reputable home inspector

Hiring a thorough, experienced home inspector cannot be overstated. It is imperative that all certifications (NACHI, ASHI, etc.) are current and that all training and educational coursework be present. Ideally, they should also carry a full insurance policy (which protects you if they are injured on your property) and have extensive experience in the area you are considering. In this way, your local home builders will be aware of current problems with soil, pests, or even home builders.
Follow home inspection checklist

Almost all inspectors follow a standard list of things to look for during a home inspection, but some exceptions exist. Inspecting personnel may go beyond this or report findings in a different way.
Read your home inspection report

Upon completing the inspection of your property, the home inspector will prepare a comprehensive report, which should highlight items that need repairs or things that no longer function. The report should also provide a section detailing each room or area of the house.

They will generally refer to any issues they find as follows:


Material defect: A defect that could negatively affect the home's value or pose a safety hazard.
Major defect: An unreliable system or component that needs to be replaced or fixed.
Minor defect: Usually a small issue that can be resolved by a contractor or the homeowner.
Cosmetic defect: A superficial defect that doesn't impact function or safety.
Get additional inspections

As well as evaluating what other inspections you need, you should use your report as a guide. A termite inspection is recommended if the inspector sees evidence of termite damage. Having a mold inspector evaluate the property will be necessary if he notes mold in the report.

A few additional inspections you may want to consider include:


Asbestos inspections
Pest inspections
Termite or wood-destroying insect (WDI) inspections
Lead inspections
Radon inspections
Mold/mildew inspections
Geological inspections
Sewer or drainage inspections
Structural inspections
Chimney inspections
Determine what matters and what doesn't


After you have the results of your inspections, it's time to decide what to do next. You should take the following into account:


Are there any issues that you or your loved ones should be aware of?
How much would it cost to repair each one?
Can you move in on time, or will the results shift your timeline?
Is it possible for you to handle some repairs on your own?
Make a decision


After reviewing your inspection reports, you will need to decide which issues matter and which aren't so important. Will you take the deal, renegotiate, or rethink the property altogether?

You'll be able to choose from these options so long as you're within your contingency period:


As planned, continue to offer the same sales price and terms as initially agreed.
To cover the damages/repairs, renegotiate the price with the seller or request closing cost credits.
Request certain repairs from the seller.
Get out of your purchase contract and cancel it outright.
Verify repairs have been completed


You must ensure that any repairs made by the seller to the property are to your liking if you decide to have them made. When the repairs are completed, have your agent schedule a walkthrough so you can track the progress and make sure the closing goes smoothly.

If the home had significant repairs made to the foundation, roof, or any other essential features, you might want your inspector to complete what's called a "re-inspection" to ensure that all repairs have been appropriately addressed. Although they come at a price (usually only a small fraction of the original inspection price), they can often prevent safety issues and future repairs.
Closing
Once you have renegotiated and confirmed that all repairs have been made (and are done correctly), you can move toward closing. If everything goes well with your lender, you should be able to sign your paperwork and get the keys come closing day.
Bottom line
You should hire a home inspector before you close on a property. A good inspector can save you from buying a house with many problems, but always remember to inspect the home yourself before moving in.
If you're considering buying or selling Beverly Hills real estate, contact
Yar Meshkaty
to hire a skilled professional to help you navigate the process seamlessly.